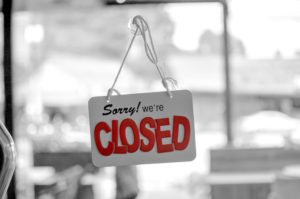 A nonprofit e-scrap recycling firm is shutting down at the end of the month due to low commodity prices and lack of business.
Secure Recycling Services (SRS) is located in Dixon, Ill., about 100 miles west of Chicago. When SRS opened, it had 20 employees, mostly veterans with post-traumatic stress disorder or people with disabilities, who were trained to disassemble electronics.
Staff and operating hours have now been cut back dramatically.
Jeff Stauter, CEO of the nonprofit organization Kreider Services, which runs SRS, told a local newspaper there isn't a lot of value in electronics anymore.
SRS has also seen a decrease in state funding and lost several state contracts that supplied scrap electronics when the agencies replaced their electronics. Stauter said because of the state's financial condition, agencies aren't upgrading like they used to.
Public dropoffs have also decreased, forcing SRC to collect them only once a month. It used to collect e-scrap daily.
In addition to electronics, SRS also collected cardboard, plastic, metals and other recyclable items. Kreider Services is now trying to sell the 70,000-square-foot facility.
Some bankruptcies and closures have been seen among firms in the e-scrap industry recently due to market conditions, and nonprofit recyclers that focus on training and keeping people employed are also being affected. A socially oriented program in Florida, ARC Broward IT Asset Recovery, had to recently scale back its e-scrap recycling operations to focus more on refurbishment.