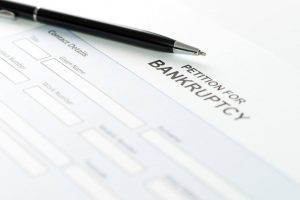 A southeast U.S. e-scrap company that recently filed for bankruptcy says it is out of cash and has CRT devices on hand, although the exact volume of material is unclear.
Orlando, Fla.-headquartered Diversified Asset Recovery on May 10 voluntarily filed for Chapter 7 bankruptcy, through which assets are liquidated to pay creditors.
Downstream allegations
The processor's struggles have been noted for over a year. In February of 2015, Diversified wassuspended from applying for e-Stewards certification for two years.
The suspension resulted from an investigation by Basel Action Network, which said the company sold non-working electronics to overseas buyers and sent CRT glass downstream to an outlet that crushed it and deposited it in a construction-and-demolition materials landfill.
In addition to Orlando, Diversified has operated a location in Norcross, Ga.
The bankruptcy filing was signed by company CEO Bruce Manssuer and submitted to the U.S. Bankruptcy Court for the Middle District of Florida. It indicates the company has CRTs and other display devices that contain lead and mercury that must be recycled through an appropriate vendor. The filing doesn't indicate how much CRT material is in question.
The filing also states the company has no money, and no assets beyond three trucks worth a total of $35,000. The company has more than $225,000 in liabilities, including at least $82,790 in unsecured claims. A meeting of creditors is scheduled for June 21.
Spat with former employees
In a separate case, Diversified and two former employees are suing each other in Orange County (Fla.) Circuit Court. In that lawsuit, which was first filed in December 2015, Diversified claimed former salesman Jimmy Quinn resigned in fall 2015 and started a competing company, JQ Recycling, poaching Diversified customers and violating agreements he'd signed. Another former sales employee, Joseph Chobot, resigned and joined JQ Recycling, violating the agreements he'd signed, the lawsuit claims.
"DRI (Diversified Recycling Inc.) has been forced to lay off two-thirds of its workforce in Orlando due in part to the reduction of customer pick-ups, which I believe either directly or indirectly resulted from JQI (JQ Industries) and Mr. Quinn's solicitation of DRI's customer base," Diversified's Manssuer wrote in an affidavit.
In response, Quinn and Chobot denied the accusations and claimed Diversified breached its contracts with them, failing to pay them the wages they were due and violating employment laws. As an example, the counterclaim stated Diversified unilaterally reduced Quinn's pay from $200,000 to $56,250 per year, violating a signed agreement, according to the documents.
Diversified denied those allegations. According to a recent order, Diversified no longer has an attorney representing it in the state court case, and the judge has ordered it to retain one.
Efforts by E-Scrap News to reach Manssuer, Quinn and Chobot were unsuccessful.