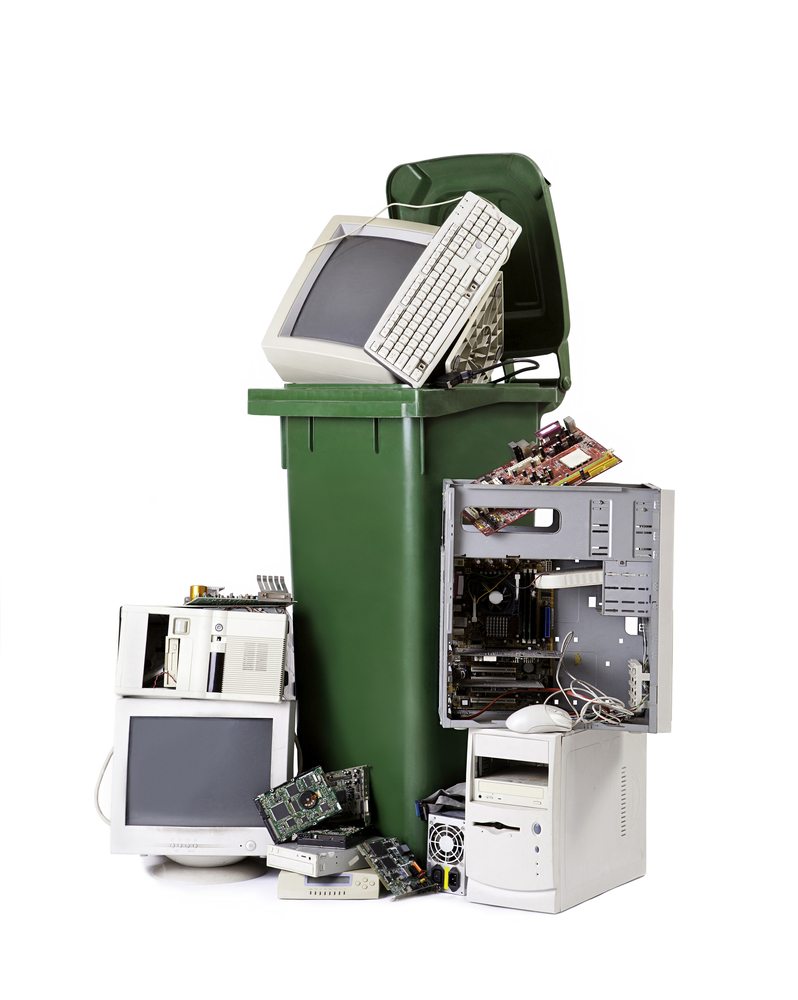 What does the future hold for California's e-scrap recycling program? Stakeholders were recently polled on different possibilities, and respondents were divided on issues such as landfill ban proposals and whether or not to continue the state's unique consumer-fee strategy.
CalRecycle, the agency that manages the collection and management of e-scrap in the state, surveyed 138 stakeholders about issues related to the e-scrap program, which has been in place since 2003. The majority of respondents are approved collectors in the program.
The results of the survey were outlined during a workshop presented by CalRecycle on Sept. 14.
Most respondents said sustainable funding, flexibility and consumer education were essential program elements, and 55 percent said creating a level playing field by banning sales of non-compliant devices was also a key to success.
Furthermore, 56 percent of those surveyed said a landfill ban on all unprocessed electronic waste would be essential for the future of the program, but results were split on a possible ban for CRT panel glass. Twenty-five percent of respondents felt a ban would be potentially disruptive to success, but 38 percent felt a ban would be essential. The remaining respondents said a landfill ban on CRT panel glass would be helpful, but not essential to the program. Respondents were split similarly when asked about a landfill ban on CRT funnel glass.
Shifts in consumer fees?
California's program is currently funded through point-of-sale fees that consumers pay when they purchase new display devices, things like LCD displays, laptops with LCD screens, plasma TVs and personal DVD players. Those fees, in place since 2003 when the Electronic Waste Recycling Act was passed, help recycling entities offset the costs of processing and were recently increased.
But some respondents noted specifics of the fee structure should change further. Nearly 60 percent of respondents said the state should pursue changes, namely differential payments based on the type of device sold and weight of the device.
Many local jurisdictions surveyed said they would support a shift away from consumer fees and adoption of an extended producer program, in which manufacturers would be required to fund electronics recovery.
Collectors and recyclers, meanwhile, supported more of a hybrid approach where consumer fees continue to support the processing of covered electronic waste (CEW) devices and an EPR framework covers non-CEW items.
Several players in California's e-scrap community were invited to speak at the CalReycle workshop, and all agreed that more materials need to be added to the program. Janice Oldemeyer with Onsite Electronics Recycling testified that collectors are accepting more than just display devices, which means recycling firms aren't getting paid to handle everything that comes into their facilities. That can lead to increased improper management of the material.
Aaron Blum with Electronic Recyclers International agreed, stating the California program should expand to cover other materials, like printers. Blum also stated the program needs to understand that display devices are changing every day, which can mean more labor needed in processing. He and Oldemeyer both said even though CalRecycle adjusts their payments every two years, funding shifts aren't keeping up with changes in the the electronics market.
Caitlin Sanchez with Vizio Consumer Electronics said California's e-scrap recycling program should serve as a model for the entire country. Vizio started manufacturing TVs in 2002 and has never produced a CRT device, but it is now paying to recycle them in many sections of the U.S.
That is something California should consider when looking at the possibility of an EPR program, she said, adding that Vizio would support a source-reduction incentive. Sanchez pointed out that even though screen sizes are getting bigger on today's devices, the products as a whole are getting smaller and lighter.
The workshop and survey data is just the start of the conversation, said Shirley Willd-Wagner with CalRecycle. She said the staff will continue to compile responses from stakeholders and hold additional meetings to develop a plan moving forward. Eventually it could lead to policy recommendations but that is a long time coming, said Willd-Wagner.