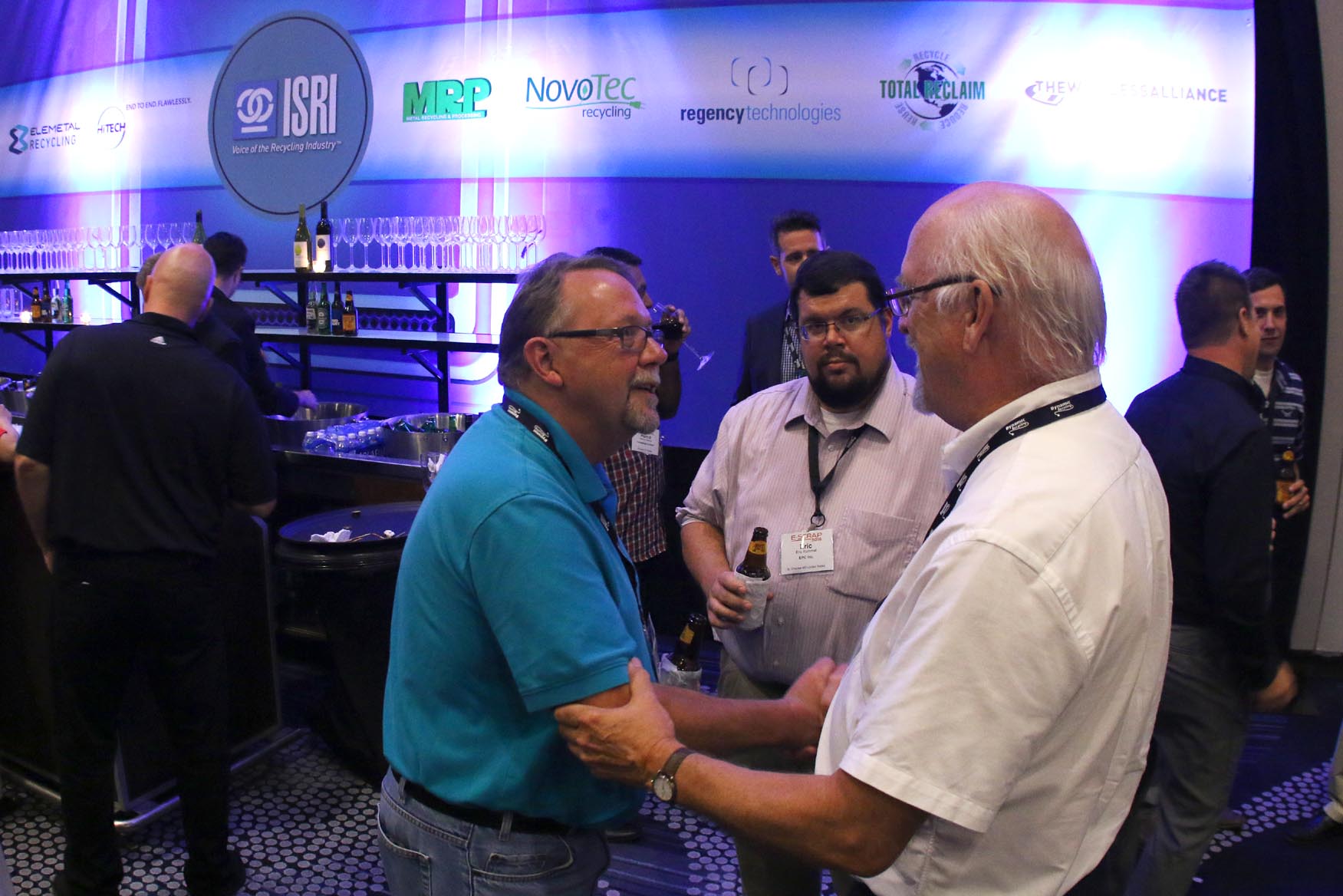 More than 1,200 people from 48 states, seven provinces and 34 countries flocked to the Big Easy for the 14th annual E-Scrap Conference. The Hyatt Regency was home to a French Quarter-themed exhibit hall plus dozens of workshops and sessions.
The event kicked off Sept. 20 with several ancillary sessions, including a heavily attended session on state e-scrap programs across the country. Representatives from Minnesota, Michigan, North Carolina and Pennsylvania all shared their success stories and tribulations with the audience.
Jeff Bednar with the Pennsylvania Department of Environmental Protection noted that his state has a problem with illegal dumping and stockpiling, mostly due to a CRT landfill ban combined with a lack of legitimate disposal sites.
The opening plenary session on Sept. 21 featured leaders of e-scrap processors as well as a policy expert from the Institute of Scrap Recycling Industries. They detailed challenges in the shifting stream of material heading into e-scrap facilities.
Another panel session brought together sustainability executives from equipment manufacturers Dell, Panasonic, Sony and Vizio for a frank discussion of producer responsibility requirements and the ongoing efforts of manufacturers in terms of e-scrap collection. Session moderator Walter Alcorn of the Consumer Technology Association started the session with a look at recent results from research on today's electronics recycling landscape in the U.S.
Also on Sept. 21 Kyle Wiens with repair hub iFixit was part of a panel discussion on deconstructing design. He outlined what it takes to have a repair ecosystem. A big component of that is having partners like Dell, who are transparent with the design of their products.
Meanwhile, iFixit's tear-down demonstration booth in the bustling exhibit hall was also popular. Wiens and his team deconstructed a Nest device, an HTC device, a modular phone and the newly released iPhone 7. The group gave it a 7 out of 10 on the iFixit repairability scale.
The ongoing industry evolution will be detailed in-depth again next year. E-Scrap 2017 will be held Sept. 18-20 in Orlando, Fla.