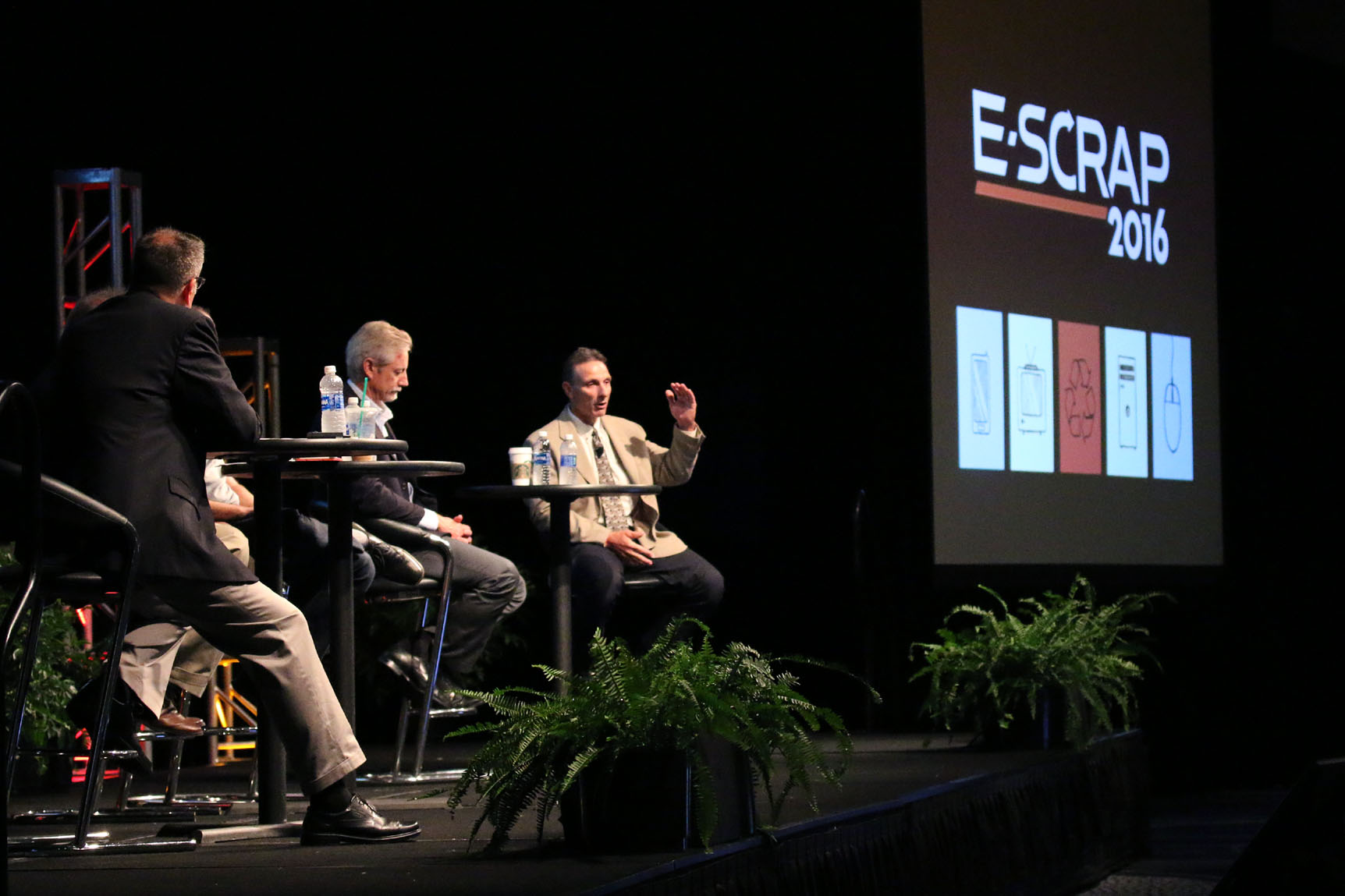 E-Scrap 2016's opening panel discussion covered a range of industry talking points, including export complications, certification evolution and the shifting materials mix. But speakers returned again and again to what may now be the e-scrap industry's most pressing question: Who's going to pay for the proper management of used electronics?
The combination of low commodities prices and a material stream dominated by items with high processing costs has created a market situation where electronics recycling profitability is increasingly challenging.
According to speakers at the E-Scrap 2016 session, if operations can't support themselves on the value of material recovery alone, then equipment manufacturers, taxpayers or some other entity will need to kick in the cash to maintain robust networks for collection and processing.
Wearables challenge
The panel pointed to the growing wearable electronics market as a prime example of the larger challenges sitting in front of the e-scrap industry. Watches, clothing and other everyday items are increasingly harnessing advanced electronic components, but the labor costs necessary to ensure that components do not go to landfill are not being covered by revenue generation.
"With the internet of things, the end-of-life economics have gotten poorer," said Craig Boswell, president and founder of Illinois-based HOBI International. "We've had to start separating batteries from almost everything, which has meant more cost in that end-of-life process."
Adam Dumes, vice president at Cohen Recycling in Ohio, said his processing firm has seen similar complications grow out of the evolving materials stream.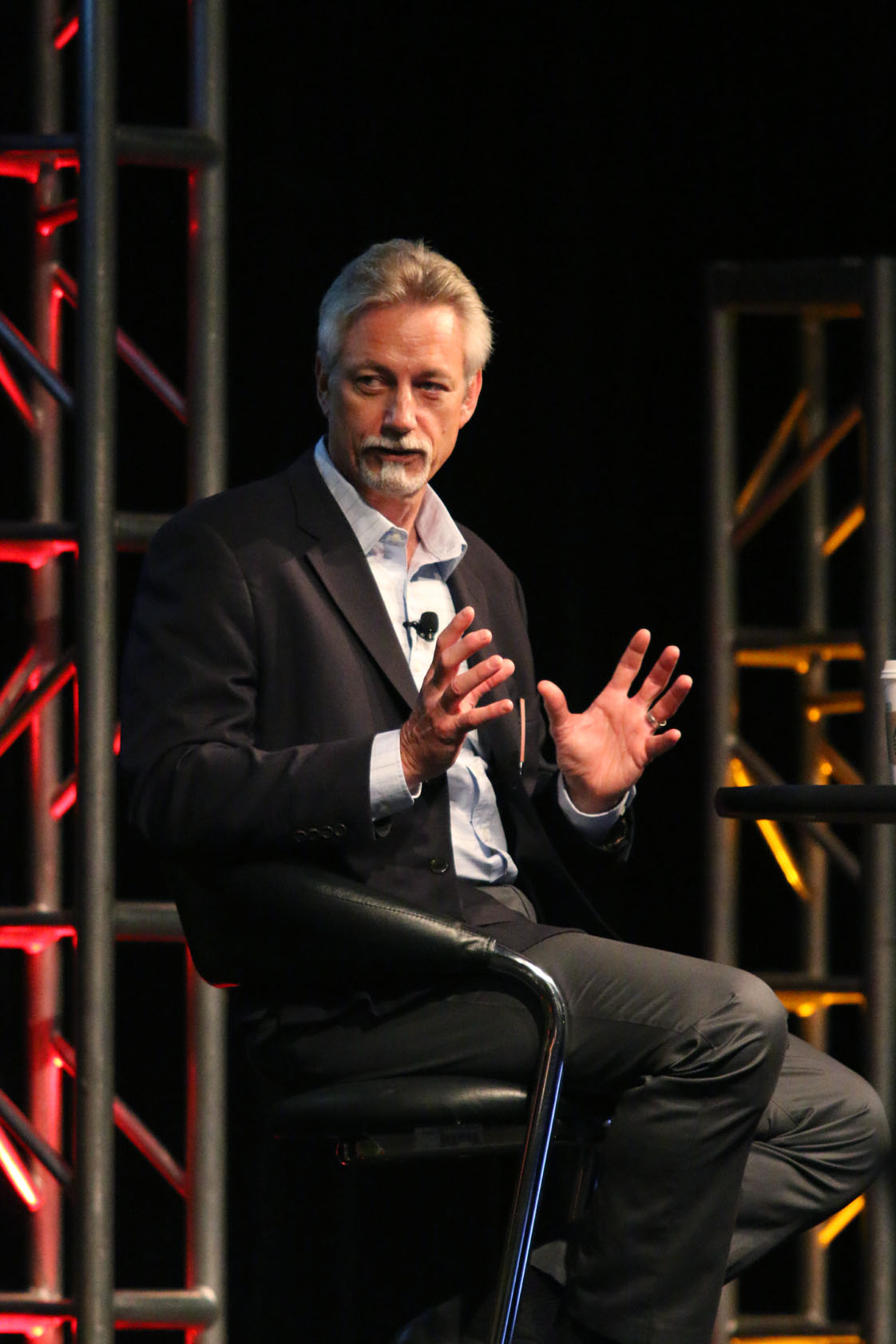 "As we get smaller and smaller, who pays?" Dumes asked. "At some point I would say legislation will influence that."
Panelists noted that the cost-effectiveness of processing – or lack thereof – brings with it a broad range of implications. On the exports front, for example, debate has long raged over whether more restrictions should be put in place on the movement of material, with some industry voices pointing out that processing abroad can lead to degradation of the environment and human health.
Steve Skurnac, CEO of the international e-scrap company Sims Recycling Solutions, said that if rigid export regulations were to be put in place, they would need to be accompanied by a financing system that could ensure processing within U.S. borders can actually occur.
"If you get to a situation where the U.S. is managing all e-waste domestically, you are going to have to have some very significant economic incentives," said Skurnac, whose company is a division of publicly traded Sims Metal Management. "Then you get back to 'who's going to pay for it at the end of the day?'"
In the meantime, speakers said, processors should be ready to pounce when opportunities arise.
"Volume isn't an issue," said Dumes. "For every basement that's been cleaned out, there are five more that haven't. The important thing is having the ability to pivot and change your business model based on material values."
Implications of certification
Members of the panel also spent time discussing the role of certifications and the growing push for more downstream due diligence, a concept in which those companies responsible for the recycling of material keep track of how it's handled as it moves into the hands of different players.
Billy Johnson, director of political and public affairs at the Institute of Scrap Recycling Industries, said that a decade ago downstream due diligence barely registered as a topic of conversation within the industry. And he gave a nod to e-Stewards, R2 and other certifications that have helped drive improvements in that area.
"Now we're getting into newer issues like data security, and customers are going to demand [diligence] in those areas," Johnson said. "Standards and certifications that make sure data is wiped off devices are going to be more important in the minds of everyone, from companies like Bank of America to everyday people."
Dumes' Cohen Electronics Recycling is certified to the RIOS and e-Stewards standards as well ISO 14001 and others. He said Cohen was the first company to undergo a surprise audit from e-Stewards, a step that certification has taken recently to help ensure proper behavior from e-scrap companies in the e-Stewards system.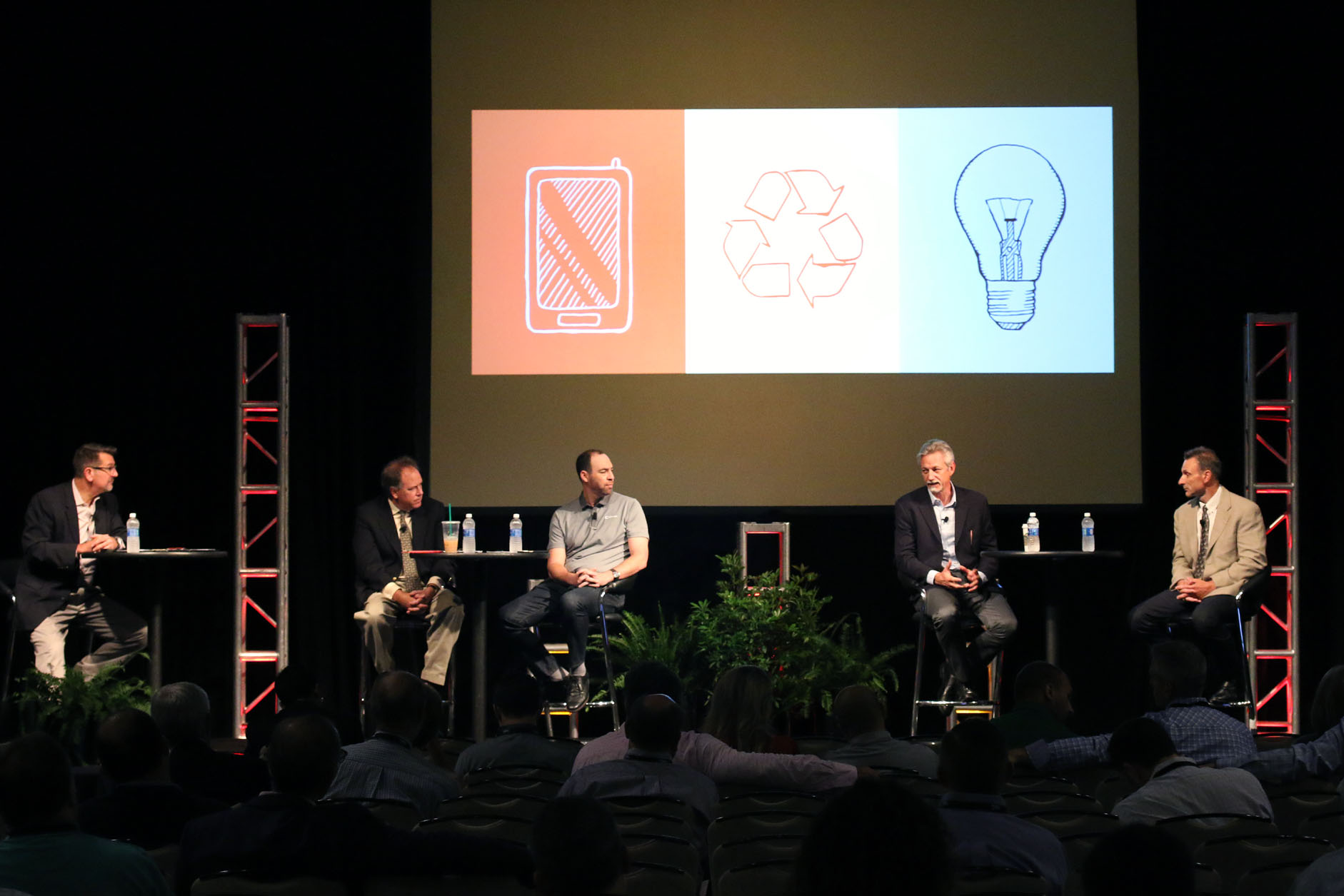 "We welcomed it," Dumes said. "But ultimately, certifications are just pieces of paper. … The point of certifications is to give you a road map of how to handle material. You follow these steps, and you're not going to get in trouble. The sad thing is you also might not be in business."
That statement showed the sense of anxiety that most companies feel in an evolving industry where profitability is far from a sure bet.
"We're in an odd situation timing-wise," said Skurnac of Sims. "We have lots of legacy material, and everyone is struggling with economic incentives on how to get it recycled so that private companies can stay in business. Then there's miniaturization, where there's not much of interest there from recycler's perspective. But it's going to end up in a retail takeback programs and bunched together and then sent to one of our shops. Ultimately, it's a policy issue. It won't just pay for itself."