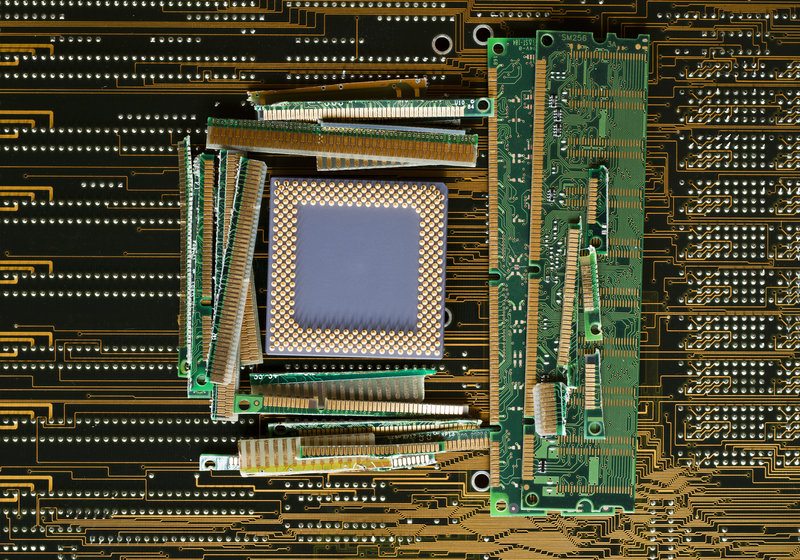 A leaching method can effectively extract precious metals from e-scrap without using toxic chemicals, the product's creator said.
British Columbia, Canada-based Mineworx said its HM X leach formula removes gold, palladium, platinum, silver and other metals from circuit boards and is safer than cyanide or other leaching formulas.
"You could essentially drink this," said Duane Nelson, president and CEO of Mineworx. The company in December was purchased by Alberta, Canada-based mining company Iberian Minerals.
Iberian recently announced it filed for a patent from the U.S. Patent and Trademark Office for the technology. Another Iberian subsidiary, HMX Solutions, has been created to pursue commercialization of the technology.
The formula can also be applied to extracting metals from ores, concentrates and tailings, although Nelson said he sees great potential in e-scrap.
"E-scrap is very, very rich in precious metals compared to standard ore," he said. "I see e-waste as some of the low-hanging fruit."
Leaching technologies
In hydrometallurgical processes, as opposed to firing material in a smelter, e-scrap is soaked in a leaching reagent that dissolves metals into a solution. Then various off-the-shelf technologies are used to isolate the metals for further processing. Some leaching reagents, including cyanide, are poisonous and capable of forming dangerous gases.
Cyanide, which is relatively cheap, dissolves gold and silver from the surface of printed circuit boards, but, in addition to producing toxic wastewater, it has a long production cycle and slow leaching rate, according to a 2012 research study funded by the Chinese government.
That has prompted metallurgical researchers to explore non-cyanide leaching processes, wrote the researchers, from Tsinghua University and Dongjiang Environmental Co. They concluded that environmentally friendly leaching processes will also be more economically feasible in the future.
Nelson of Mineworx noted the difficulty of siting leaching operations with toxic chemical in municipalities because of NIMBY (not in my backyard) issues.
For instance, last year, Fremont, Calif.-based Arrow Recovery (which is different from the e-scrap company Arrow Value Recovery) proposed building an e-scrap metals refining operation in the Los Angeles-area city of Fontana. The company planned on using sodium cyanide, sodium hydroxide, hydrochloric acid, nitric acid, sulphuric acid, hydrogen peroxide and sodium metabisulfite. A company representative emphasized the multiple chemical containment systems and air scrubbers present in the facility, but neighbors opposed the project anyway, citing chemical concerns.
HM X-leach formula
The Mineworx formula, made of food-grade, organic ingredients, was recently tested on e-scrap samples. HM X-leach accumulated 2,600 parts per million of gold in the solution in less than an hour of soaking. It matches cyanide's recovery rate of 97 percent over the course of about four hours, Nelson said.
While some of the formula is consumed in the process, the liquid is reusable. Because the ingredients in HM X-leach are more expensive than cyanide, the formula's recyclability is key, he noted.
The HM X-leach formula was the product of about two decades of research by a researcher who "tried everything under the sun to get this to work," Nelson said. Mineworx then bought the technology.
HM-X-leach has been tested by British Columbia mineral and metallurgical testing facility Met-Solve Laboratories, according to Iberian. Nelson said Met-Solve has been working with Mineworx for about six months and plans to issue a white paper on the technology within the next two months.