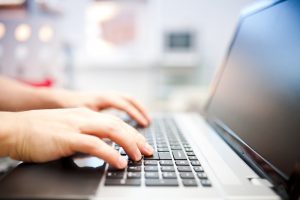 The U.S. market for new PCs saw "strong results" for the second quarter of 2016, though international markets showed a drop.
According to the International Data Corporation (IDC), worldwide PC shipments totaled 62.4 million units. That is a year-over-year decline of 4.5 percent, but it's better than earlier forecasts of a 7.4 percent decline.
The U.S. market saw year-over-year growth of roughly 5 percent for the quarter, IDC noted.
The global market continues to slow as manufacturers, and therefore e-scrap recycling entities, wait for devices to age and be replaced. Loren Loverde, IDC's vice president of worldwide PC trackers and forecasting, said in a statement the market analysis company's long-term outlook for the PC sector remains cautious.
"However, the strong results in the U.S. offer a glimpse of what the market could look like with pockets of growth and a stronger overall environment," Loverde noted. "It's not dramatic growth, but it could push the market into positive territory slightly ahead of our forecast for 2018."
Chromebooks were big sellers in the second quarter due to back-to-school shopping. Lenovo continues to be the worldwide PC market leader. ASUS knocked Apple out of the number four spot.