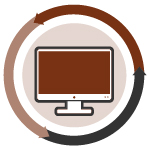 A county in West Virginia could legally allow the landfilling of electronics but is choosing not to, and an investment expert predicts continued low prices for metals commodities.
Modular phone: Gizmag explores the possible outcomes for Google's Project Ara, which aims to develop a modular smartphone in which damaged components can be easily swapped out and new ones plugged in. Google representatives recently discussed the ongoing project at the company's I/O conference for software developers.
Disposal ban: West Virginia law allows local governments to approve the disposal of electronics in landfills. But they don't have to. Herald Mail Media reports the Berkeley County Solid Waste Authority recently voted unanimously to continue its local ban on the practice, noting that its local recycling program has been cost-effective.
Commodity prices: The CEO of investor website advfn.com says metals prices are likely to remain low for quite some time. Clem Chambers, writing for Forbes, forecasts the rebounding price of oil will not immediately translate to high prices for higher-value metals.
Scrap tracking project: The e-scraping tracking project from Basel Action Network lays bare that state government e-scrap recycling programs aren't equipped to police the downstream movements of material, according to Oregon Public Broadcasting. OPB.org explores the impacts of the reveleation that Total Reclaim, a major Pacific Northwest e-scrap company, exported broken devices to Asia. Meanwhile, an article in Huffington Post mentions the scrap-tracking project but also explores how the design of some electronics inhibits their repair.