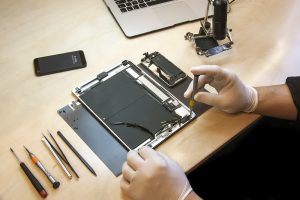 What's the cure for today's low commodity prices? Stop recycling devices you can repair and resell instead.
Presenters at the "How to make money in reuse and repair" session at the Institute of Scrap Recycling Industries' ISRI2016 convention in Las Vegas this week told attendees it was time to look beyond traditional scrap processing and embrace reuse.
"Reuse is a way to start getting into the high-end of the recycling industry," Jim Lynch, a technology journalist and director at nonprofit group TechSoup, explained to a room of industry professionals. "The way into this business is to start partnering with a refurbishment or ITAD company. They always need parts, they always need downstream partners, they're always looking for good people to work with."
Where ITAD stands today
According to Lynch, there are about 1,500 ITAD companies in operation throughout the U.S. The 20 largest firms, he said, handle "well over 50 percent" of the assets, noting large corporations are particularly interested in ensuring any data on retired IT devices is properly erased.
"Data breaches are very, very expensive for a company. It's something like $50,000 for a hard drive if it gets compromised," Lynch said.
Lynch's TechSoup organization works to bring technology services to nongovernmental organizations. He said in 2015, 50 million refurbished computers were sold globally, with the average price of a refurbished machine coming in 20 to 50 percent below that of a new one.
What makes the refurbishment business appealing to traditional scrap recycling activities, however, is the profit potential. A working PC less than five years old, Lynch said, is worth "at least 10 times more than its scrap value."
The market for working mobile devices, such as smartphones and tablets, is also rapidly growing, noted presenter Craig Boswell, the president of HOBI International.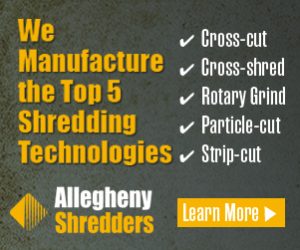 Global mobile device shipments surpassed the 2.45 billion mark in 2015, and Boswell said U.S. consumers discard about 130 million devices a year, providing the ITAD industry with plenty of opportunity.
"A lot of these devices still have a lot of value in the market, so recycling is not the best option," Boswell told attendees.
How to get into the ITAD space
For those interested in beginning to introduce ITAD services alongside traditional scrap recycling activities, Chris Ko of ER2 and Revive IT stressed, "It is an art, not a science."
Ko suggested sourcing retired IT, specifically PCs, from commercial entities that generate high quantities of in-demand devices. He said buyers of rehabbed devices, such as schools and nonprofit organizations, are often looking for newer models.
"Remember your buyers. Your buyers are going to want higher-demand stuff and in quantity," Ko said.
To assess whether or not a device has any reuse value, Ko advised first looking for visual signs to estimate re-marketing potential. Such clues include when the device was made, wear-and-tear, size and branding.
Of course, simply being able to turn the device on is telltale sign number one. "That power on alone lets us, as a refurbisher, know we've got a good shot at putting it back on the marketplace," Ko said.
HOBI's Boswell stressed it's important businesses act quickly once they have material – the older devices get, the less value they can provide.
"There's a lot of demand for good devices. Selling good devices isn't hard to do," Boswell said. "What you have to be careful of is that it's not fine wine. Everyday they're getting less valuable and this is especially true as new product launches come out."