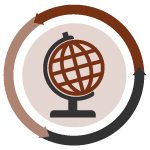 Romania remains well short of a 2021 European Union target for e-scrap collections, and Sims Metals Management brought profitability to its global e-scrap recycling business in fiscal year 2015.
If all electronics generated in Europe's waste stream were recycled, the industry could realize nearly $2.3 billion in revenue, according to an article at scrapmonster.com. Researchers derived the number by conducting an economic analysis on 14 categories of electronics and electrical equipment.
Romania is at the bottom of the pack in the European Union (EU) when it comes to e-scrap collection and recycling through official channels, according to romania-insider.com. At most, 30 percent of end-of-life e-scrap and electric appliances in the country finds its way through official channels. EU directives call for the country of 20 million people to reach a collection rate of at least 85 percent by 2021.
Sean Feeney of U.K.-based e-scrap recycling company Environcom will step down as CEO, according to letsrecycle.com. Market challenges are squeezing the company, which saw more than $9 million in losses, before taxes, in 2014.
Despite low commodity values, Australia-based Sims Metals Management transformed its global electronics recycling business into a profitable venture in fiscal year 2015, said the publicly traded company's CEO, Galdino Claro. Sims closed underperforming facilities in the U.K. and Canada, and it is re-focusing the U.S. operations toward asset management while retaining a strong base in commodity recovery, Claro said the Sims annual general meeting.