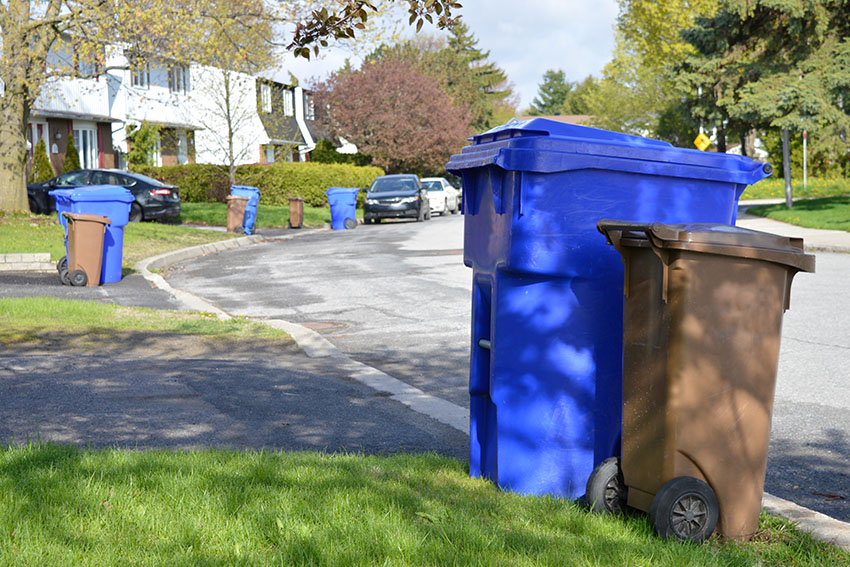 Various approaches to increasing end market material utilization are detailed in a report featuring interviews with stakeholders across the recycling chain.
The Upcyclers Network, a new organization aiming to grow demand for recycled materials, today released "Closing the Material Loop – How Innovators from the Public and Private Sector are Creating Value from Waste." The report features more than 15 case studies from companies, nonprofit organizations and public sector officials, discussing examples of how they've boosted recycled material demand in some way.
Gina Lee, founder of the Upcyclers Network and related organization Circular CoLab, said increasing recycled material demand will be particularly vital in the coming years, both to meet environmental goals from public and private entities and to meet consumer needs.
"Supporting the growth of recovered materials markets and products made from waste presents a clear path forward to meeting projected consumer demand while staying within our planetary resource constraints," Lee said in a statement. "The businesses and organizations featured in the report are on the forefront of building the material supply chains of the future."
Lee said the project goal is to act as a resource for states, cities, manufacturers and brands across the globe.
Examining diverse sectors
The 121-page report describes public sector projects in Austin, Texas; Phoenix; Kent County, Mich.; the states of California and Colorado; and the Southeast region of the U.S. All of the projects have in some way increased demand for recovered materials, the report states.
For example, the report offers a look at the city of Phoenix and its efforts to find new ways to handle mixed plastics No. 3-7, after the city's existing markets diminished with the retreat of Asian buyers. That process led to an in-progress chemical recycling project with plastics-to-fuel firm Renewlogy and other partners.
The report also details California's Recycling Market Development Zones program, which provides a variety of resources for recycling operations located within the boundaries of a designated zone. Another case study is focused on Colorado's recent NextCycle cross-sector recycling business development program.
On the private sector side, one featured project involves HP, Best Buy and electronics recycling company ERI. The goal of the effort is to recycle plastic from recovered printers into new HP printers.
In the nonprofit realm, the Upcyclers Network looks at The Lonely Whale and a corporate collaborative group called NextWave. Together, they are recycling plastic debris that would otherwise end up in waterways.
Lee told Resource Recycling the included projects were chosen based on their active support of converting recovered materials into new products.
"The focus wasn't as much on collection or diversion, but actual utilization of material," she said.
She wanted to showcase a diverse variety of projects with different resources and capabilities.
"For the public sector section, it was important to include cities as well as states and regions, along with different budgets and regulatory environments," Lee said. "From the corporate partnerships side, the ones I selected were based more on those that hadn't been written about as extensively and also had willing parties to participate. From the private sector, I wanted to highlight newer companies, different materials, as well as a range of solutions."
The Upcyclers Network has an advisory council that includes figures from across the recycling chain, including individuals from glass recycling firm Strategic Materials; plastics recycling company AERT; paper mill operators and packaging producers Sustana and WestRock; and nonprofit recycling associations such as the National Recycling Coalition, the California Resource Recovery Association and the Southeast Recycling Development Council.
Photo credit: Clarke Colin/Shutterstock
More stories about markets