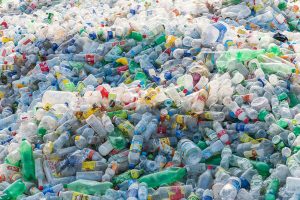 Coca-Cola will help develop a $19 million plastics recycling facility in the Philippines, marking the company's first recycling operation in Southeast Asia.
The company this month announced the facility as part of its World Without Waste campaign, according to a number of media outlets, including Philippine business journal Business Mirror.
The plant will collect, sort and process post-consumer PET bottles into flake, according to GMA News Online. The flake will be used to produce new beverage containers, textiles, furniture and more.
The facility, which will be located near the Philippine capital of Manila, will have a capacity of 35.3 million pounds per year, according to media outlets.
The new plant is a joint venture between The Coca-Cola Co. and two unidentified companies, which GMA News described as "a reputable local company and an internationally recognized green technology partner in recycling."
The project will break ground later this year, with an estimated cost of 1 billion Philippine pesos (about $19.2 million).
Photo credit: Trong Nguyen/Shutterstock
A version of this story appeared in Plastics Recycling Update on June 12.
More stories about brand owners