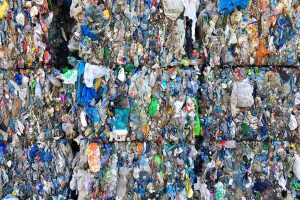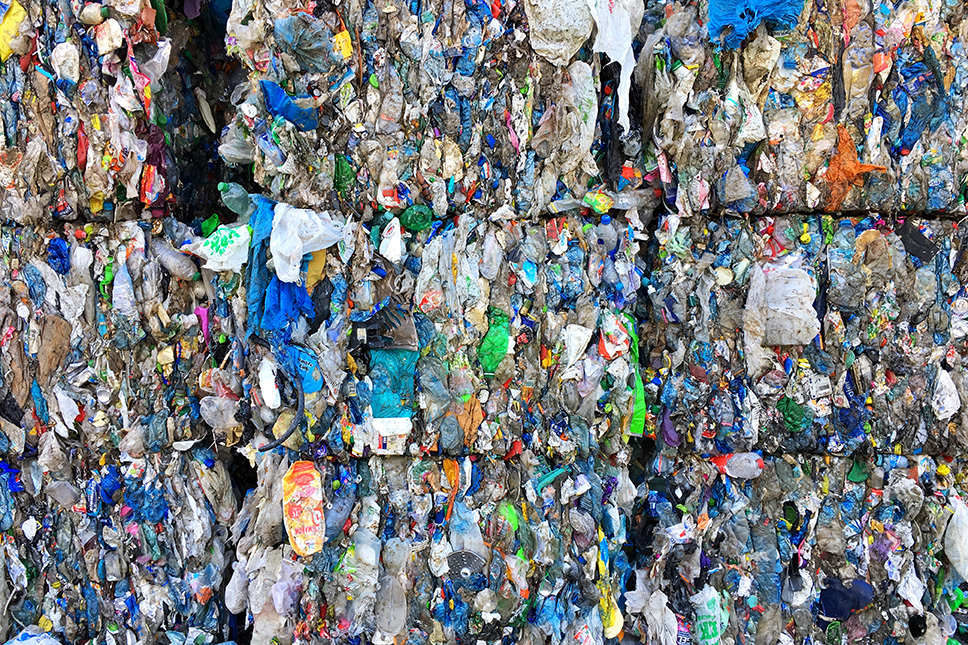 Merlin Plastics and Peninsula Plastics Recycling are making substantial investments in mixed-plastics processing capacity, bringing positive news for a region hard hit by China's ban.
The operations are installing lines for sorting mixed-plastic bales into discrete materials, some of which they'll further process. Based in Turlock, Calif., Peninsula Plastics is a subsidiary of Merlin Plastics, which has locations in British Columbia and Alberta.
With easy access to trans-Pacific shipping, the West Coast has long been dependent on China for recycled material markets, including for low-grade plastic bales. As a result, California and the Pacific Northwest have been heavily impacted by China's import restrictions. The Merlin and Peninsula projects could help provide homes for low-value mixed-plastic bales produced by many communities, including those without sophisticated sorting capabilities.
Tony Moucachen, CEO of both Merlin and Peninsula, recently shared details about the companies' projects with Resource Recycling. He touched on the risks of making investments to handle mixed-plastic bales and how the state of California offered financing that commercial banks are wary of providing.
"We don't believe it's going to be a walk in the park," Moucachen said. "It's a challenging project with the prospect for only modest returns at best, but we are committed to this business. We believe we have a part to play in the packaging lifecycle and we believe that we are good at it and we look forward to being a part of the solution."
He emphasized his business is different than many competitors' because it buys various types of bales and recycles a number of resins. "It's about making sure that end-of-life is dealt with in a manner that meets our community goals," he said. "We've been in this business for 30 years and we understand it's got to be a win-win situation in order for it to be sustainable."
California project
Peninsula processes recovered PET in a 180,000-square-foot facility on 22 acres in California's Central Valley. It produces food-grade PET flakes and pellets.
The California Department of Resources Recycling and Recovery (CalRecycle) in January approved $4 million in low-interest loans to Peninsula Plastics. Half of the money is going toward the company's purchase and installation of a line to sort 1-7 bales. Those funds come from the state's Greenhouse Gas Reduction Revolving Loan program.
The other half will go to buying wet grinders, which will be used in conjunction with the 1-7s line, and a rooftop solar power system. That money comes from California's Recycling Market Development Zone Loan Program.
Moucachen said the company is putting in "a significant amount of investment" beyond the CalRecycle loans. He declined to state the dollar figure.
According to a Peninsula grant application obtained by Plastics Recycling Update through a public records request, the company is currently taking in about 70 million pounds and producing nearly 50 million pounds of PET flake and pellets per year.
The new sorting line will boost intake capacity by about 40 million pounds (plus or minus 10 percent), Moucachen said, taking plastics otherwise destined for landfill because China is no longer accepting them. The project will increase RPET production capacity by about 20 million pounds (also plus or minus 10 percent).
"Now that China has changed its policy and [has] closed the door on incoming plastics materials from outside the country, there are a lot more mixed containers and significantly more availability of mixed recyclables with a high plastics content, " according to the October 2018 grant application.
According to the document, the sorting line will include de-balers, ballistic separators, ferrous and aluminum sorters, de-stoners, de-labelers and infrared sorters. In addition, Peninsula is installing another solid-state polycondensation (SSP) line to purify and boost the recovered PET's intrinsic viscosity. California has a container redemption program, which diverts many beverage containers away from the curbside stream and into the redemption system. The SSP system is needed to process the ample non-beverage PET in the 1-7 bales into food-grade pellets.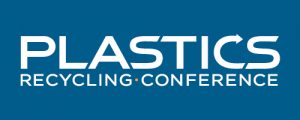 Learn more in person
Processors and other entities have moved fast to adjust to China's National Sword campaign, and their efforts will be highlighted in a 
plenary session
 at the 2019 Plastics Recycling Conference and Trade Show. The event is taking place March 11-13 at the Gaylord National near Washington, D.C. 
Go to the conference website
 to learn more and register.
As a result of the project, the company expects to hire four SSP operators, four quality control workers, one process engineer and one quality control technician. The new line is expected to be operational by the third quarter of this year, Moucachen said.
The approximately 1-megawatt solar panel array is expected to be activated in March, Moucachen said. The goal is to reduce the carbon footprint associated with producing recycled plastic.
Investments in Canada
Separately, in British Columbia, Merlin Plastics is installing another mixed-plastics sorting line that will boost capacity by about 30 million pounds per year. That will increase intake capacity for LDPE, PP and PS by 15 to 20 percent at the New Westminster, B.C. plant.
The New Westminster facility sorts a number of grades of plastic. Merlin's B.C. plants process the LDPE, PP and PS, and its Calgary facility processes the PET.
Merlin already accepts material from programs in British Columbia, Washington state and Oregon, and the new line, which will tackle 3-7 bales, could open additional processing capacity for communities throughout the Pacific Northwest. Merlin also has an ownership stake in ORPET, a St. Helens, Ore. reclaimer of Oregon's PET bottle deposit material (in the Pacific Northwest, Oregon and British Columbia both have deposit systems).
Merlin's new sorting line is scheduled to start up during the second quarter, Moucachen said. It'll arrive in two phases, with 15 million pounds of capacity coming on-line immediately and another 15 million by the end of 2019, after additional equipment is installed.
Moucachen is involved with plastics recycling ventures elsewhere in Canada, as well. He's a partner in ReVital Polymers, a vertically integrated reclaimer in Sarnia, Ontario. Emmie Leung, founder and CEO of waste management company Emterra Group, is also a partner in that project. Additionally, Moucachen and Leung have formed a plastics recycling consortium called Circular Polymers Group.
Risky business
Peninsula Plastics expects to capture roughly two-thirds of each 1-7 bale. PET will be recycled into food-grade pellets and PE and PP will be processed into non-food-grade flakes. Other materials, such as fiber and metals, will be re-baled and sold.
Peninsula's mixed-plastics suppliers will include MRFs without extensive sorting capabilities in small California cities. "This is a good fit for them," Moucachen said. "A community with 20,000 people doesn't have the resources that a community with 20 million people has."
Moucachen noted the risks involved with building a business around mixed plastics. He said indications are that Asian buyers, including those in India, Indonesia, Malaysia, and Vietnam, are back and knocking on doors to purchase North American bales. As a result, some suppliers are hesitant to sign long-term contracts with domestic outlets.
"Today, there is more competition in 1-7 bales than there was yesterday, and we expect that tomorrow it will be more than today," he said. "We expect that the export market will eventually come back and be active again, and that demand for all grades will therefore increase."
With a project such as Peninsula's, the risks are high and the return on investment is disproportionately low to the effort and investments required, Moucachen said. Because of that, commercial banks won't touch it. CalRecycle staff understand the predicament and have programs for funding such projects, he said.
"California is a proven leader in environmental initiatives and policy," Moucachen said. "It has successfully provided the recycling industry with market incentives to ensure that California products are being recycled in California for use again in California. This has resulted in significant environmental benefits for the state, and importantly it has also resulted in social and economic benefits for the state – making it a true net benefit for the three pillars of sustainability (environmental, social, and economic)."
Photo credit: maciej nicgorski/Shutterstock
More stories about plastics