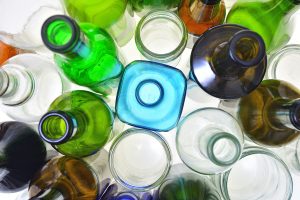 Ardagh Group will cease production at a glass bottle factory in Illinois, but the move isn't expected to cripple glass recycling in the region.
Ardagh, a global can and bottle manufacturer, announced on Jan. 31 that it will cease production at its Lincoln, Ill. facility. The plant, which employs 150 people, is located near the center of Illinois, between Springfield and Bloomington.
The facility consumes flint (clear) cullet, but because demand is so high for flint cullet in the Midwest, the expectation is the volume available after the closure will be absorbed in the market, said Gina Behrman, director of marketing and communications for Ardagh's North America glass business.
Last year, Ardagh closed a major glass bottle plant in Milford, Mass., wounding glass recycling in the region. As a result of the closure, Strategic Materials, which cleans up post-consumer glass and supplies it to manufacturers, shut down its Franklin, Mass. facility.
"I think the natural reaction is to compare this to the Milford closing that happened last year. From a recycled glass cullet perspective, it's not at all the same. This facility was a much smaller user of cullet," said Laura Hennemann, vice president of marketing and communication for Strategic Materials. "We don't anticipate any closures on our side or anything like that."
While the news is unfortunate, Hennemann said, she agreed the region has strong demand for flint cullet. "We're pretty confident that we'll find outlets for that glass that would otherwise go to them," she said.
Flint cullet has a higher value than green or amber because it can be used to make glass of any color. Green and amber are limited in the bottle colors they can create.
Behrman declined to provide cullet usage details specific to the Lincoln plant, but she noted Ardagh's North American glass business averages 40 percent recycled content. Using recovered glass provides significant energy savings in the manufacturing process.
Ardagh and other glass bottle manufacturers are experiencing market pressures, including declining demand in the mass beer market. For the first three quarters of 2018, Ardagh's revenue fell nearly 6 percent and earnings dropped nearly 25 percent in its North American glass packaging business. The Lincoln closure was described as part of an ongoing effort to turn the business around.
"This footprint adjustment, combined with our ongoing focus on cost reduction, aims to enhance our competitiveness, as well as optimizing the effectiveness of our capital investments," according to Ardagh's announcement. "Ardagh continues to pursue improvements in flexibility, quality and service to further strengthen our position in the U.S. glass market and progressively restore appropriate levels of profitability in Glass – North America."
The closure is expected to take place around April 30. Afterward, other Ardagh facilities will provide bottles to customers of the Lincoln plant.
Photo credit: Josep Curto/Shutterstock

More stories about glass