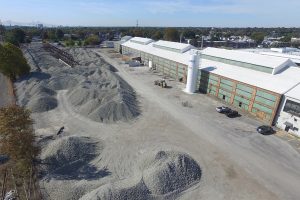 A company that uses recovered glass to create construction materials is doubling capacity at its Pennsylvania aggregate manufacturing plant.
AeroAggregates, which uses crushed glass from municipal recycling programs as a feedstock for a foamed glass aggregate product, will add a second kiln to increase capacity, the company announced today.
The Eddystone, Pa. company launched in 2013 and ramped up production last year, when it became one of the first end market companies to receive investment support from the Closed Loop Fund. When Resource Recycling profiled that investment, AeroAggregates was using roughly 12,000 tons per year of post-consumer glass.
With the addition of its second kiln, Aero will use roughly 32,000 tons per year, according to a release. The company is able to take a variety of glass coming out of MRFs. For instance, the foamed glass production process "can utilize mixed color glass and due to its advanced cleaning system is unaffected by small amounts of residual paper and other contaminants," the company said in the release.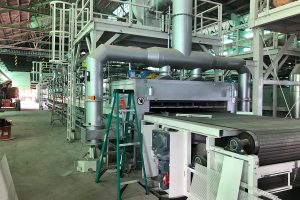 Aero's new kiln is a 60-foot model of a type commonly used in Europe, where the foamed glass process is more prevalent than in the U.S. After the crushed glass powder is mixed with a foaming agent, the kiln heats the mixture to 1,800 degrees Fahrenheit.
This heat causes the foaming agent to create bubbles within the softened glass, resulting in the foamed glass aggregate product. The aggregate can be used in a variety of construction applications and weighs just 15 percent the weight of its traditional counterparts, which are often made of concrete or other heavy materials.
Photos courtesy of AeroAggregates.
More stories about glass