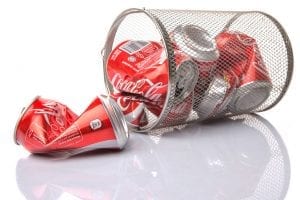 A major brand owner will help provide funding for carts, MRF upgrades, collection vehicles and other core projects to expand materials recovery in the Southeast.
The Coca-Cola Foundation awarded $500,000 to the Southeast Recycling Development Council (SERDC) to be used in boosting recycling in that region. The money will be dispersed through a recycling infrastructure grant program.
According to an announcement,generating money for collection and processing components is "key to dramatically increasing material recovery." The involved parties added that the targeted infrastructure will focus on "connecting material generation with hungry end markets in the Southeast and helping to close the loop for packaging."
The grant program, which will require matching funds be provided, is seeking to extend its influence beyond the $500,000. Projects will be chosen based on their potential to catalyze additional investments in curbside recycling infrastructure, the release stated. There will be a particular focus on projects targeting material that's currently landfilled.
Besides Coca-Cola Foundation and SERDC, the grant program will involve state recycling officials, local government partners, The Recycling Partnership and other organizations.
Grant recipients will be asked to create and maintain a Municipal Measurement Program account through Re-TRAC Connect software for two years, among other requirements, according to the grant application guidelines.
Money will be dispersed over the next two years. Recipients will be required to complete funded projects within 18 months of the grant agreement.
Photo credit: By MAHATHIR MOHD YASIN/Shutterstock

More stories about brand owners