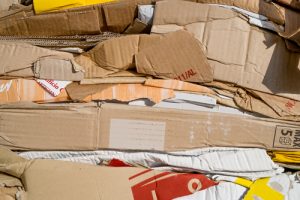 Fiber market stories stole much of our readers' attention last month, along with articles on stakeholders running for public office and plastic sampling guidelines.
The list below shows our top stories published in October in terms of unique page views.
1 | Nine Dragons to produce recycled pulp at U.S. mills
A major Chinese paper company will add recycled pulp production lines at two U.S. virgin fiber mills it purchased earlier this year, and both will consume mixed paper and OCC.
2 | Containerboard mill on the way in Pacific Northwest
An idled Washington newsprint mill will reopen to produce containerboard from recycled feedstock.
3 | WestRock scales up foodservice packaging recovery
A major U.S. recycled paper end user will begin accepting fiber bales that contain foodservice packaging at its mills across the country.
4 | Recycling stakeholders vie for public office
While much of the nation's political focus has been on national races and control of Congress, recycling professionals are seeking to influence their communities at the local and state levels.
5 | Scrap plastic sampling and sorting guidelines released
Public and private entities regularly sample waste streams to glean data on the plastics that could be captured for recycling. Now, guidelines have been developed to standardize the process so results can be compared.
Photo credit: Giorgio Morara/Shutterstock