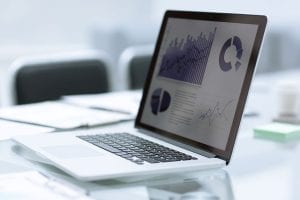 Disruptions in global recycling markets continued to hurt recycling revenues for Waste Management and Republic Services. Meanwhile, both companies mitigated the pain by charging customers new recycling fees.
The following are financial results reported recently by Waste Management and Republic Services, the largest and second largest residential garbage and recycling companies in North America.
Waste Management continues decline
At $337 million, the Houston-headquartered company's recycling revenues fell 10.1 percent in the third quarter, compared with the same period in 2017. Recycling revenues include fees charged to customers and recovered commodities sales. Year to date, the number came in at $954 million, down 15 percent year over year.
The numbers were a continuation of a downward trend Waste Management reported in the second and first quarters of 2018.
According to a third-quarter report, the average recovered commodities price Waste Management was able to fetch in the third quarter were 47 percent lower than a year earlier.
During an Oct. 25 conference call with investors, however, executives discussed how the company's efforts to charge customers recycling fees are bearing financial fruit.
Company CEO Jim Fish said the company is charging both recycled materials offset fees, which are driven by commodity prices, and contamination fees, which are driven by the quality of material coming in the door. The company began levying those fees this year and will continue and increase their use into 2019. That's why, if commodity prices remain flat, Waste Management projects higher recycling revenues in 2019, Fish said.
James Trevathan, chief operating officer, told listeners that changes to residential recycling contracts will take place over the longer term. While the company has succeeded in getting some municipalities to alter the agreements in the middle of the contract, most of them want to retain existing agreements until they expire.
The company is "transitioning our contracts as they renew to ensure that we always recover processing costs before paying any rebates," Trevathan said.
Fish said that, over the longer term, Waste Management also wants to take a more strategic view of recycling. That will involve fundamentally changing MRFs and building a "recycle plant of the future," the first of which could open as soon as late 2019.
"[The plant] would fundamentally change our processing cost," he told listeners. "It would fundamentally change the quality of the recycle product coming out of the back end of the plant. And that's more of the long-term solution in our minds. Doesn't mean, by the way, that we would stop charging fees. It's just we've got to change the way we process materials."
Total revenue for Waste Management came in at $3.82 billion in the third quarter, up 2.9 percent year over year. The improvement was driven by higher numbers in the collection and landfilling sides of the business. Recycling now makes up 8.8 percent of the company's revenue.
"The recurring theme for the first two quarters of 2018 was one of historically strong solid waste performance more than overcoming a weak recycling market," Jim Fish, president and CEO, stated in a press release.
Republic Services tempers the fall
The numbers for Phoenix-headquartered Republic Services weren't as bad.
Counting the impact of acquisitions, Republic reported recycling revenues of $76 million during the third quarter, up 4 percent year over year. Over the first nine months of this year, its recycling operations brought in $220 million, down 2.3 percent year over year. (Other numbers released by Republic showed results that looked worse than they were because of an accounting change. Starting this year, recycling rebates paid to customers were recorded as a reduction in revenue. In prior years, they were listed under "cost of operations." The numbers above were included in a pro-forma sheet showing apples-to-apples year-over-year comparisons.)
The revenue number above also reflects the impact of Republic's acquisitions of other garbage and recycling companies. Excluding the impact of acquisitions, Republic's recycling revenues were down about 1 percent in the third quarter, compared with the year before.
Lower commodity prices were a factor. According to Republic's quarterly filing, it sold OCC for an average of $95 a ton during the third quarter. That price was down from the high price of $185 a ton a year prior. Republic sold ONP for $51 a ton, down from $108 per ton during the same period in 2017. Republic's average commodity price (excluding glass and organics) was $106 per ton in the third quarter, down from $167 during the prior year.
Similar to Waste Management, Republic Services' recycling revenue numbers would have been worse if the company hadn't begun charging customers more for recycling starting this year.
Republic CEO Donald Slager told investors during an Oct. 25 conference call the company rolled out a new recyclables processing fee. Meanwhile, the company successfully negotiated price increases with many municipal customers, he said.
"As we expected, current market conditions are serving as a catalyst to transform our recycling business into a more durable, economically sustainable business, one where companies can continue to invest for the benefit of their communities without undue risk," he said. "Our team has been working diligently to execute our short-term plans to mitigate recycling headwinds, as well as advance our longer-term plans to transform our recycling business."
Total revenue for the company came in at $2.57 billion during the third quarter, roughly flat year over year. Recycling now makes up 3 percent of Republic's total revenue.
Photo credit: SmartPhotoLab/Shutterstock
More stories about markets