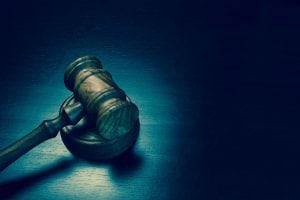 A cable services provider is the latest company to sign a multi-million-dollar agreement to settle allegations of improper disposal of scrap electronics in California.
Cox Communications California, which provides cable TV, internet access and other services, has agreed to pay more than $3.3 million to settle allegations that its California retail and warehouse locations disposed of e-scrap, batteries and aerosol cans in garbage dumpsters. State officials also alleged the company discarded customer records without rendering personal information unreadable.
Cox, which is part of Atlanta-based conglomerate Cox Enterprises, will pay $2.1 million in civil penalties, $404,700 on "environmental projects" (most of this will go to several agencies to pay for investigations) and $814,000 to reimburse costs incurred during the Cox investigation. In addition, it agreed to provide $450,000 worth of airtime for public service announcements to educate the public on proper disposal of consumer electronics and spend an additional $665,000 on environmental projects.
Cox also agreed to pay for three external environmental compliance audits and conduct three internal audits to review customer records management procedures. It also agreed to use companies that hold e-Stewards or R2 certification to process electronics in the future.
Investigators gathered evidence by dumpster diving. "The inspections revealed that Cox was routinely and systematically sending hazardous wastes to local landfills that were not permitted to receive those wastes," according to a press release. "Several dumpster inspections also revealed Cox disposed of customer records containing confidential personal information."
The settlement, which was approved by a judge on May 24, was announced by the Alameda County District Attorney's Office and the California Attorney-General.
The Cox case is just one of several district attorneys in California have prosecuted in recent years. Earlier this year, The Home Depot and AutoNation signed multi-million-dollar settlements. And this isn't the first time California prosecutors have gone after telecommunications companies: DirectTV signed a $9.5 million settlement last year, Comcast agreed to pay $26 million in 2015 and AT&T signed a $52 million deal in 2014.
Photo credit: AVN Photo Lab/Shutterstock

More stories about courts/lawsuits