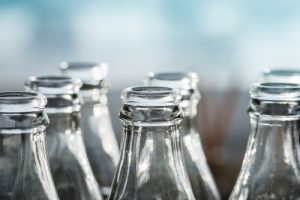 Glass bottle manufacturer Owens-Illinois will close its plant in Atlanta, citing the costs of necessary capital investments and the continuing decline of beer in the U.S. market.
O-I, the world's largest glass container maker and a huge consumer of cullet, will close the plant on or after July 18.
"O-I intends to facilitate the closure in a respectful manner for the approximately 250 people impacted at the Atlanta plant," according to a press release. "Current customers of the plant will be served by other domestic plants in the O-I network."
The company said the require capital outlay for the plant and the continued decline in beer bottle demand influenced the decision. The company's supply-demand profile in the U.S. will be roughly balanced after the closure, according to the release. Not counting Atlanta, O-I has 16 U.S. and two Canada locations.
The company is the largest buyer of cullet in the world. It consumes about 4.5 million metric tons of recovered glass annually.
Photo credit: Room 76/Shutterstock
More stories about glass