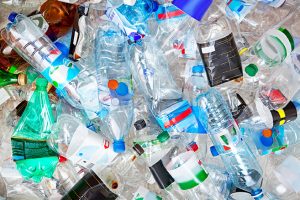 A legislative effort to update Iowa's bottle bill has failed, as state lawmakers declined to send it out of committee for further consideration.
House File 2155 would have expanded the scope of beverage containers covered by the deposit law. It also included an increase in the handling fee, which distributors must pay to redemption centers or retailers that accept containers for deposit, from one to two cents.
The bill did not survive the Legislature's "funnel week" last week, during which bills must move out of their originating committee in order to receive further attention.
It would have added tea and coffee drinks, juice and sports drinks, and virtually all beverages marketed as types of water — such as flavored or nutritionally enhanced water. The bill also excluded certain drinks, such as non-coffee milk beverages, concentrated beverages and supplements.
In a press release, proponents of the bill said it would modernize the 40-year-old container deposit law, and would "reflect the evolution in consumer tastes, changes in product packaging and the economics of recycling." State lobbying records show opponents to the bill included the Iowa Beverage Association, Iowa Association of Business and Industry, Iowa Retail Federation and Iowa Grocery Industry Association.
Despite the bill's failure, the Iowa Recycling Association reports the bill's sponsor "continues to work on options to keep the policy alive and moving forward."
Photo credit: luckyraccoon/Shutterstock
More stories about container deposits