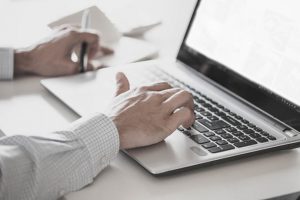 Online advertising can be an effective way to direct residents to local recycling program webpages, a recent study shows, but not all advertising platforms are equally effective.
Recyclist, a company that provides recycling outreach services for municipalities, recently compared the effectiveness of advertising on Google and Facebook. The study results may prove useful for local programs looking to reduce contamination or communicate changes in accepted materials, particularly due to tightened markets caused by China's import restrictions.
For its latest study, Recyclist set up advertising accounts on behalf of a mid-sized city, a small town and a rural county, limiting each ad campaign to that region and $10 a day. The campaigns ran for three months.
"Across the board, our Google and Facebook ads both drove traffic to our customers' websites," according to a summary of the project. "Some ads generated a steady stream of traffic, while others were more of a dribble, but all three websites saw traffic that they otherwise wouldn't have."
Spending $500 on each platform, Recyclist found Facebook outperformed Google. The clicks received from Facebook were four times the number of those from Google, and the impressions – or the number of instances in which the ad is displayed – were five times greater. Costs were also lower. Each click averaged 21 cents with Facebook and 86 cents with Google.
Recyclist staff theorized that the difference was because Google's advertising system uses keywords, so a resident in a given area would only see the ad if they searched waste and recycling keywords. Facebook, on the other hand, shows the ad to people in those jurisdictions regardless of whether they were searching for recycling information.
In May, Recyclist founder Emily Coven wrote for Resource Recycling about how important an effective online presence is for communicating recycling information to residents.
More stories about local programs