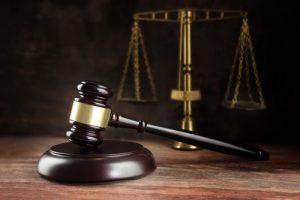 A federal grand jury has indicted a Wisconsin man on charges he fraudulently obtained millions of dollars for his planned recycling business.
Ronald Van Den Heuvel, 62, of De Pere, Wis. is being charged with wire fraud and money laundering, according to a press release from the U.S. Attorney's Office for the Eastern District of Wisconsin. In addition, the U.S. Securities and Exchange Commission has filed a civil suit against him.
Van Den Heuvel obtained more than $9 million in loans and investments for his "Green Box" process, advertised as a technology capable of recycling food-contaminated fiber into usable products. Instead of investing in the recycling operation, he spent much of the money to pay old debts and personal expenses, including a new Cadillac Escalade, Green Bay Packers tickets and court-ordered support payments for his ex-wife, according to prosecutors.
Among those providing funding for Green Box was the Wisconsin Economic Development Corporation, which awarded a $1.12 million loan to buy equipment for Green Box and a nearly $100,000 grant to train new workers, according to the press release.
More stories about fiber