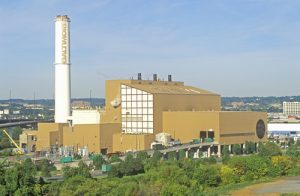 Anti-incineration activists have released a report criticizing efforts to burn waste in the U.S., calling them misguided attempts to achieve sustainability.
The report, entitled "Green businesses and cities at risk: How your waste management plan may be leading you in the wrong direction," was released by GAIA, an international environmental network, and the Tishman Environment and Design Center at The New School, which describes itself as a private New York City-based progressive university.
"Consumers are looking for businesses to be leaders in sustainability, and to rely on incineration, in any form, is to squander an opportunity to truly embody the sustainable models that customers demand," Monica Wilson, research and policy coordinator at GAIA, stated in a press release.
The report takes aim at one industry effort that has gained headlines in the past year: The Hefty EnergyBag program supported by Dow (now known as DowDuPont) and nonprofit group Keep America Beautiful. The program started in the Omaha, Neb. area a year ago, collecting multilayer flexible film packaging at the curb in orange bags so they can be sent for combustion in a cement kiln. Through the program, grants are available to start programs in areas with access to cement kilns and gasification and pyrolysis technologies, all of which were criticized in the GAIA-The New School Report.
The report also takes aim at Waste Management for its involvement in a venture to pelletize waste near Philadelphia for combustion and a company called RePower South, which planned to build a mixed-waste processing facility in Virginia. That facility would have created pellets made of paper and plastics for combustion at a power plant, but RePower South recently had its contract cancelled by a regional authority in Virginia.
More stories about industry groups