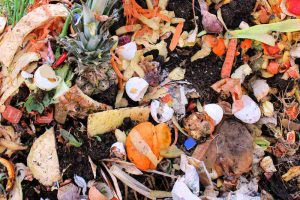 A group that uses corporate money to lift materials recovery has awarded a total of $350,000 to eight projects aimed at keeping organics out of the waste stream.

The Closed Loop Foundation, an arm of Closed Loop Partners, selected eight food-oriented projects to fund, out of a total of over 150 proposals.
"The Solution Search model has proven to help identify and help commercialize early stage solutions to disrupt generation and disposal of waste," Rob Kaplan, managing director of Closed Loop Partners, stated in a press release. "We were surprised and impressed with both the quantity and quality of the proposals we saw. We worked with expert advisors from across the industry to help us narrow the pool down to the final recipients."
Three of the funded projects come from San Francisco Bay Area jurisdictions: Alameda County, Richmond and Oakland.
Initiatives are also being backed by Closed Loop in Atlanta; Indianapolis; Flint, Mich.; Middlebury, Vt.; and Spokane, Wash.
One of the grant recipients, Richmond-based startup Full Cycle Bioplastics, is working on a technology to convert food scrap into a compostable bio-derived plastic, potentially creating higher-value end markets for recovered organics. Resource Recycling reported on the company and its technology last summer.
Closed Loop Foundation awarded the grants with financial assistance from the Walmart Foundation and additional support from the City of Phoenix.
"This initiative identified innovators that are creating new models for reducing food waste and we are excited to lend our support to accelerate progress on addressing this critical issue," Eileen Hyde, director of the Walmart Giving team, stated in the release.
More stories about organics