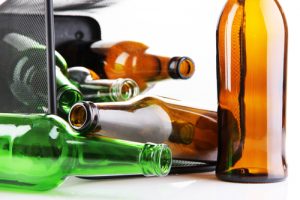 Glass continues to draw sharp focus in municipal programs across the country, as market realities, transport logistics and contamination form a barrier to cost-effective recovery.
In fact, one large county in Georgia recently announced it was removing the material from curbside collection.
Communities facing these challenges and questioning the viability of glass recycling may find answers from the Glass Recycling Coalition, which provides resources for municipalities looking to continue or introduce recovery of the material.
The coalition (GRC) launched last year, at a time when many municipal recycling programs nationwide were rethinking existing glass recycling programs, citing market factors and contamination. The coalition is a project of the Glass Packaging Institute, and was featured in a recent webinar focusing on tools that can be used to bolster glass recycling.
"Here we see a material that's endlessly recyclable, brands and consumers want more recycled glass, and we know that our systems are capable of delivering that cullet that is in demand," said Katie Wallace, assistant director of sustainability at New Belgium Brewing, and also a member of the Glass Recycling Coalition's leadership committee. "We just need to be able to share some best practices and bring people together in order to improve that."
The webinar also featured Will Sagar of the Southeast Recycling Development Council and Ellen Martin of the Closed Loop Foundation. Sagar discussed tools recently developed by the U.S. EPA, which he further described in an article for Resource Recycling. Martin gave an overview of the recently released Closed Loop Foundation study that found glass costs MRFs $150 million annually.
GRC launched a website in September featuring tools for various stakeholders in the glass recycling equation. Consumers can learn about the benefits of glass recycling, as well as how and where to do it. Municipal leaders looking to decide on whether to add in glass to their recycling programs can work through the "decision-making tool," which takes the participant through a questionnaire and offers resources along the way.
The first question is: "How is glass collection performing in your community?" From there, the questionnaire moves through the common barriers to glass recovery. Municipal case studies, grant funding opportunities, tips on best practices and locations of glass processing facilities nationwide are provided.
Interest in glass recycling is well-documented among the public. According to a survey of public-sector programs GRC conducted this year, 96 percent of residents and consumers want to be able to recycle glass.
But 65 percent of the program respondents said they were experiencing challenges in recycling glass, including the impact glass has on processing equipment, expensive shipping and sorting costs, contamination and more.
More stories about glass