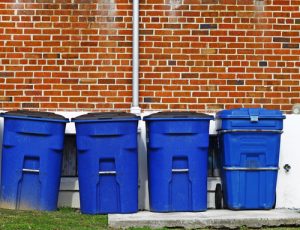 Any time a government forces residents to change their behaviors, there's the possibility of a strong pushback. But a recent webinar explored ways municipal officials can draft and implement mandatory recycling ordinances without drawing substantial resistance.
Multiple themes emerged in the presentation, including the need for compromise and, crucially, consistent communication with affected parties.
"Public education is critical to the success of the program," said Chris Ronson, sales and marketing manager at Emerge Knowledge, a sustainability software company. "From coast to coast, nearly every community we interviewed developed a strong educational program to support their mandatory recycling ordinance."
The May 3 webinar was presented by Emerge Knowledge, the Winnipeg, Canada-based company that created the Re-Trac Connect waste and recycling software. Mike O'Keefe, assistant chief of the Refuse Division in Honolulu, and Michael Trdan, former recycling coordinator for Dakota County, Minn. and the City of Minneapolis, also spoke on the webinar about their communities' experiences. Listeners from Canada, Mexico and more than 40 U.S. states tuned in.
Emerge Knowledge estimates the number of mandatory recycling ordinances (MROs), which require property owners to separate recyclables from trash so the materials can be recovered, has tripled in the U.S. since 2005. The webinar focused on MROs for multi-family and commercial properties.
Feedback from municipalities
Emerge Knowledge interviewed 18 communities in 12 states, in addition to talking with haulers, recycling organizations and consultants. The consulted communities have 11 commercial and eight multi-family MROs. Glass, plastic, paper, cardboard and metal were most often targeted, while newspapers, textiles, cartons and wood were to a lesser extent.
"In general, the communities we interviewed indicated that the ordinance was a success," Ronson told webinar listeners. One city, San Carlos, Calif., saw its diversion rate increase from 26 percent to 35 percent after implementing a commercial MRO in 2011.
The interviews showed it can take one to two years to develop and approve an MRO. During that time, municipal staff will need to assess the political environment, consult with stakeholders, meet with elected leaders, research and write an ordinance. Those steps can help avoid wasting scarce time pursuing something that won't pass, Ronson said.
For example, city staff in San Diego considered introducing an MRO in 2005 but recognized the political will wasn't there yet, Ronson said. They waited, collected feedback from the multi-family sector and then revisited it in in 2006 and 2007. They were successful in getting it passed by the city council in 2007.
Getting buy-in
Communicating early with affected interests – even before an ordinance is drafted – can help avoid undue conflicts later by allowing them to voice their concerns and shape legislation. That means meeting with more than just a single loud group, for example, and requires reaching out to different types and sizes of businesses or multi-family properties in different parts of the city, Ronson said.
"A pragmatic ordinance will be far more effective than an ambitious but poorly planned one," he said.
Also key is consulting with haulers, outside recycling experts, attorneys, elected leaders and other affected city departments, all of whom can identify potential impediments.
The ordinance can also be crafted to ease implementation. In the City and County of Honolulu, home to nearly one million people, officials are very sensitive to the cost of recycling service, O'Keefe told listeners. With that in mind, the municipality crafted its commercial MRO with a provision allowing businesses to request an exemption from mandatory recycling requirements if they can demonstrate the costs of recycling exceed disposal.
"That was a key component in our MRO in order to get the buy-off from those impacted," O'Keefe said. The exemption also prevents recycling companies from charging too much.
Over the two decades since the MRO was passed, the municipality has only received and approved one exemption request. "It's not a fairly common practice, at all, that entities pursue this," he said.
Communication is key
Having an MRO take effect in phases can help with compliance, Ronson said. A nationwide retail chain may have more resources to meet the legal requirements than a small family store, he noted, so an MRO could begin with imposing requirements on the largest businesses first.
"Consider implementing a tiered approach," he said. "Writing an ordinance that is fair for everyone is really challenging."
Robust communications are also crucial.
Honolulu has about 3,000 companies affected by its MRO for food scraps, glass and paper. O'Keefe recommended allowing one to three years between the ordinance's approval and its effective date, providing time to get the word out.
"It's really about developing a good informational campaign," O'Keefe said.
To the degree resources allow, municipalities should also get face time with affected businesses. His office, which has only a handful of staff members available to do this, gets the most bang for its buck by visiting high-volume areas such as malls and shopping centers, he said.
Effective enforcement
One Michigan city said communities should abandon plans to pursue an MRO if they won't have the tools to enforce it, Ronson said. He described effective enforcement as a balancing act that needs to hit a sweet spot between a heavy-handed approach, which can create an us-versus-them mentality, and an overly soft approach leaving a powerless law.
Some communities task their haulers with checking for compliance, while others use a team of city staff visiting properties on a schedule. Sometimes, general outreach and education staff are charged with communicating with noncompliant properties to help them understand how they can become legal.
In Minneapolis, which implemented MROs for commercial and multi-family properties in 2011, the fire department and the public works engineers were tasked with inspecting commercial and multi-family buildings, respectively, Trdan told listeners. He suggested it wasn't most effective approach, because MRO compliance ends up at the bottom of their already-long inspection lists.
Trdan said he would advocate a city of 200,000 to 400,000 people dedicate at least one part time staff member to MRO compliance inspections.
Ronson suggested that using a carrot to accompany the stick can also help.
For example, San Francisco offers commercial and multi-family properties up to 75 percent off their monthly hauling bills based on their performance. The City of Austin, Texas offers a Zero Waste Business rebate of up to $1,800 to commercial and multi-family properties.