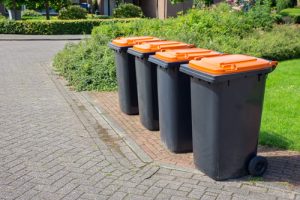 Minnesota is on track to improve the accuracy of its annual recycling and waste management data reporting, so its recent annual report covers a "transition year" for information on waste management activities.
Evolving data collection systems are a theme for the 2015 Select Committee on Recycling and the Environment (SCORE) report, compiled annually for nearly three decades since the Minnesota Pollution Control Agency began collecting data.
In 2015, Minnesota recycled nearly 2.4 million tons of municipal solid waste, a figure that includes paper, glass, metal, plastic and organics. Overall, Minnesota achieved a diversion rate of about 44 percent in 2015, a slight change from its 48 percent rate in 2014, although the report acknowledges the percentages are rough because reporting changes meant disposal figures were not complete.
The state is ending estimates reporting, which was previously allowed for select metrics, including commercial recycling, that were considered difficult to collect.
Organics recovery figures continued to increase in 2015, although the 16.7 percent tonnage increase didn't quite match the impressive 35 percent growth in 2014. The report attributes the increase in large part to better reporting practices – yard waste has only been tracked and reported since 2013, clearly influencing the tonnage figures.
Glass remained relatively stable, continuing to make up about 5 percent of the recycling stream. Metal was stable as well, constituting roughly a fifth of the materials collected for recycling.
Recovery of paper and plastic recycling decreased by 9 and 13 percent, respectively, compared to their levels in 2013.
"Some of those decreases may be attributed to lighter weight plastic containers and more digital consumption of news and information," the report states. But it also acknowledges there are opportunities to recover more paper and plastic. A recent waste-characterization report showed plastic is a growing portion of the disposal stream. It also found nearly 70 percent of materials sent to landfill could be recycled.
Outside of recycling and composting, waste-to-energy took 23 percent of materials, landfills received 32 percent, and 1 percent went to on-site disposal.