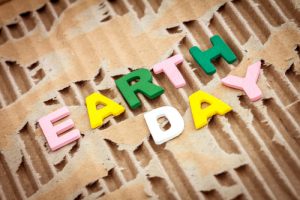 This Saturday, April 22 marks Earth Day, an event that was first celebrated in the U.S. 47 years ago. Industry entities are marking the occasion with efforts that range from impactful to flat-out quirky.
The following is a selection of just a small number of the announcements that have caught our eye in recent weeks:
Recycling homerun: Waste Management, the Red Sox and Aramark partnered to put on a post-game "zero waste" sort event at Fenway Park in Boston on April 17. All the material generated at the game was sorted, with the goal of recovering 80 percent for recycling and composting.
Nationwide call: Republic Services is calling on people across the U.S. to practice better recycling, learn about electronics recycling solutions and encourage the recycling of universal waste at work.
Clear view toward recycling: Now, in slightly weird news, Bausch + Lomb has partnered with TerraCycle to create a mail-in program for the recycling of used contact lenses. The eye health product company will have a booth at the Earth Month celebration in New York City discussing the contact lens recycling program.
Getting celebs on board: And, in very weird news, an event in Rhode Island will promote the state's "Let's Recycle Right!" campaign, which makes the case that boosting recycling can help solve the ocean pollution problem. Here's the wonky part: At the event, a photographer will take photos of big-name celebrities and other VIPs, and the images will be broadcast live to hundreds of digital billboards across the country.
Earth Day tunes: What do Joni Mitchell, Metallica and Louis Armstrong have in common? Their tunes are all listed as essential Earth Day songs, courtesy of the California Department of Resources Recycling and Recovery (CalRecycle).
California events: On a more serious note, CalRecycle has compiled a list of Earth Day 2017 activities around the Golden State, "so every Californian has the opportunity to commemorate the birth of the modern environmental movement."
MRF tour: In Buffalo, N.Y., a materials recovery facility (MRF) is planning public tours to help educate the public, especially children, about recycling.
Rockin' for recycling: For the first time, the Indiana Recycling Coalition (IRC) is helping to put on an Earth Month Benefit Concert to help support the group (two IRC staffers are even performing).
Building "Mount Trashmore": The San Diego Union-Tribune is offering some recycling tips for helping out ol' Mother Earth, including wising up on which materials go in which bins and getting creative on spreading the message (perhaps building your own "Mount Trashmore" out of disposed recyclables).
Electronics recycling event: Speaking of electronics recycling, a collection event in Atlanta that netted 10,000 pounds of e-scrap in 2016 will, for the first time, include an on-site hard drive shredder this year.
Paper recycling: A newspaper in Ohio is sponsoring a paper-product recycling event, which will allow residents to drop off books, newspapers and magazines for recycling.
Eclectic event: An event at an Indiana recycling center will sport a wide variety of recycling and trading opportunities, including places to drop off electronics for recycling, collect some free compost, swap some plants, trade books and even chow down on a free hot dog.