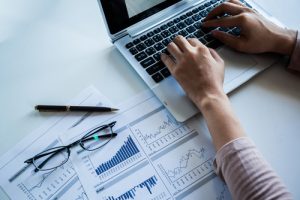 An Ohio waste exchange program has been updated from a simple bulletin board system into an interactive marketplace model, which will calculate and report the environmental impact of each transaction.
The initiative also ties into the industry's shift toward approaching waste management from a more complex, greenhouse gas-focused mentality.
Dubbed the Ohio Materials Marketplace (OMM), the new service will receive substantial involvement from the Ohio Environmental Protection Agency, the state's environmental agency. The former Ohio Materials Exchange operated similar to Craigslist, without much engagement by the hosting agency.
"What the agency was looking for was a platform that would be more interactive and active in design and functionality rather than passive," said Ohio EPA spokesman James Lee. "With the [OMM] we are actively working to connect businesses and other entities that have materials that would otherwise be heading to a landfill, connecting those businesses and entities with groups that are seeking materials."
The new service, launched last week, will be managed by the state agency and utilizes a platform built by the United States Business Council for Sustainable Development (U.S. BCSD).
Materials on the marketplace can include basic items such as wood pallets that a buyer might turn into mulch, or used bricks that could be turned into new building materials. The marketplace also deals in more specialty-market items. Lee gave an example of foundry sand that usually requires a payment for disposal.
"But a company that produces potting soil might be able to reuse that material," he said.
The Ohio service comes at no cost to users, as it is funded through a non-regulatory division of the state environment department. The website is hosted by the U.S. BCSD and costs are tied to the number of users that sign up for the service.  The maximum annual fee to Ohio EPA is $55,000, Lee said. The agency is keeping costs down by utilizing in-house staff to manage the day-to-day marketplace operations, he added.
Midway through its first week in operation, the program had 70 businesses and other entities signed up.
Thinking in broader terms
The focus on finding a reuse market for generally difficult-to-recycle materials suggests an emphasis in the direction of sustainable materials management (SMM) by Ohio officials. SMM thinking considers the environmental impact of the entire life cycle of a material as opposed to focusing exclusively on end-of-life considerations.
The approach has been championed by a range of other stakeholders, including hauling giant Waste Management and the state of Oregon.
"SMM, I see as a whole system, from production to the use of materials to the end-of-life," explained Patty Moore, president of consultancy Sustainable Materials Management of California. "It's a much more comprehensive and complex view of looking at materials use."
"That's certainly something that we are aware that businesses are interested in," Lee said of the SMM school of thought. "Additionally, it just makes good sense that you have the opportunity to acquire materials in a more cost-effective way and the opportunity to remove materials from the waste stream."
Other jurisdictions have implemented materials exchange systems, but the Ohio effort has some innovative features. Besides more agency staff engagement in operating the service, the marketplace also provides more information to participants about the benefits of reuse.
In addition, Ohio EPA will calculate various environmental impacts stemming from use of the marketplace, including avoided greenhouse gas (GHG) emissions, which are calculated using the U.S. EPA's Waste Reduction Model (WARM).
"According to U.S. EPA, material production and use comprises 42 percent of system-wide GHG emissions in the United States," the marketplace website explains. "Recognizing material reuse as a carbon reduction strategy provides a great opportunity to engage businesses in value producing circular systems and unleash tremendous creativity."
Moore said she had not heard of a waste exchange quantifying per-transaction benefits in terms of GHG reduction before. Lee said it's a new addition with the new iteration of the waste exchange.