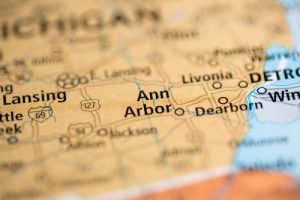 Ann Arbor, Mich. may be trucking its single-stream material to a materials recovery facility in Ohio for the foreseeable future. That's because it isn't ready to invest more than $2 million into its MRF, which is in need of repairs and upgrades.
The Ann Arbor News reports the City of Ann Arbor estimates it may cost $2.2 million to repair and make needed upgrades to its city-owned MRF.
The facility has been closed since last July, when the city cancelled a contract with ReCommunity, the company that used to run the MRF. The city cited continuing unsafe operations at the facility in its decision to end the contract. In response, ReCommunity filed a lawsuit in federal district court alleging the city ginned up reasons to cancel the contract after commodities prices dropped and the city began to owe payments to the company under the contract.
In September 2016, attorneys for the city filed a motion to dismiss some of ReCommunity's claims. In court filings in October, ReCommunity and Ann Arbor argued over whether Michigan law grants the city immunity from some of the claims. The judge has yet to rule on the motion.
Since the contract was cancelled and the MRF closed, Waste Management has been contracted to haul residential material collected at the curb by local nonprofit Recycle Ann Arbor to other communities for sorting. Some of it has gone to Saginaw, Mich., which is 80 miles away, and some has gone to Akron, Ohio, 200 miles away. Glass is going even farther, to a community near Pittsburgh.
According to The Ann Arbor News, the city administration doesn't want to invest the funds in making its MRF operational again before exploring the creation of a regional recycling authority involving other local governments.