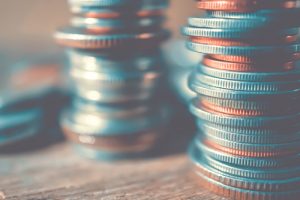 A story about rising commodity prices drew our readers' attention last month. And so did Waste Management's take on the ups and downs of recycling markets.
The list below shows our top stories last month in terms of unique page views.
1 | Markets improve again for residential recyclables
A months-long string of rising prices for recovered materials has continued into February.
2 | Waste Management chief discusses recycling volatility
The leader of the nation's largest recycling collector says the firm is continuing to push to strengthen its recycling business even as the industry shifts.
3 | Oregon group to launch refillable bottle program
The Oregon Beverage Recycling Cooperative (OBRC), which operates the state's container deposit program, announced it will pursue a refillable glass bottle program in partnership with local craft brewers.
4 | China announces 'Sword' crackdown on illegal recyclable material imports
A campaign aimed at curbing criminal activity could cause headaches for those legally sending recyclable materials across the Pacific Ocean.
5 | Dispatches from Europe: The uncertain future of waste to energy
A look at the current dialogue around energy from waste in Europe, where the strategy has been developed more than perhaps anywhere else in the world, offers insights into how the debate may evolve in the coming years.