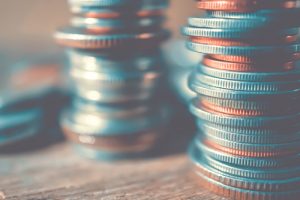 A months-long string of rising prices for recovered materials has continued into February.
The value of recovered plastics improved sharply in the second month, with the price for natural HDPE containers jumping about 8 percent to approximately 27 cents per pound (value of bales picked up in truckload quantities in the eastern U.S.). PET bottles are also worth more this month, rising nearly 10 percent to 12 cents per pound.
The improvement in plastics markets is shared for aluminum cans, where the value rose 6 percent to about 71 cents per pound.
No market is more volatile than that for recovered paper. Slim processor and mill inventories for the bulk grades (old corrugated containers, newspapers, mixed bales) drove prices up again in early February. It was the fifth consecutive month of price increases. Domestic mills were forced to respond to aggressive export pricing, and some suppliers of clean bales report being paid premiums.
The only market downside for sellers of curbside-collected materials is the modest drop in the value of ferrous scrap during first days of February. Market analysts say the ferrous scrap market got ahead of the overall steel industry in the first days of the new year, and that a scrap price correction was necessary. And it happened in February, when the value of recovered metal fell by about $20 per metric ton.
However, with domestic steel output growing, these analysts say ferrous scrap pricing will now go up and down over the next few months within a small range.