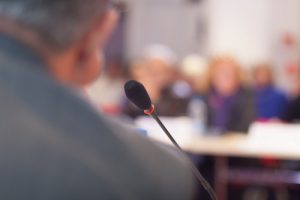 A proposal to give Connecticut's environmental agency the authority to create stewardship programs for a range of products has drawn substantial opposition from key recycling industry stakeholders.
House Bill 7067 would authorize the Department of Energy and Environmental Protection to create extended producer responsibility (EPR) programs as the agency's commissioner sees fit. He or she would identify which goods are considered "covered products," and there are no restrictions on what could be added. Currently, EPR program can only be added by lawmakers.
As is, Connecticut has four EPR programs in place, covering electronics, mercury thermostats, paint and mattresses.
Although the bill text does not specifically mention packaging, the state has previously expressed interest in EPR for printed paper and packaging (PPP), according to the Product Stewardship Institute. No states currently have EPR programs covering these materials, although neighboring state Rhode Island has also explored the possibility. Some Canadian provinces have PPP EPR programs in place.
Role of EPR
Influential recycling voices, including the Institute of Scrap Recycling Industries (ISRI), have come out strongly against the proposal, which they argue could damage existing market infrastructure.
Gregory Mitko, president of ISRI's New England chapter, told the legislature's environmental committee on Feb. 22 that ISRI sees a place for EPR programs for negative-value items or hazardous waste. ISRI's biggest problem with the proposal is that it could lead to valuable recyclable materials not making it to market due to state requirements for manufacturers to handle those materials. Mitko told the committee that the recycling industry wants the free market to dictate where products go, instead of having end-of-life handling set artificially in a way that "causes an imbalance."
"There's an established network of professionals out there recycling," said Mitko, who is also an executive at ELG Utica Alloys, a metal company with a scrap recycling facility in Hartford, Conn. "We feel this almost infringes on some of them for certain products."
Sen. Ted Kennedy Jr., who is co-chair of the environmental committee that introduced the bill, agreed that the market plays an important role in recycling, but he offered a different take on the value of EPR programs. He said the product manufacturers are creating a problem that they're not taking care of when they "flood our market with all of this packaging and all of these goods" that are not appropriately handled at end of life.
"The producers and shippers of the product are not bearing the cost of the disposal of the product," Kennedy said. "I think that's sort of the essence of the EPR program."
Varied opposition
Chaz Miller, director of policy and advocacy for the National Waste & Recycling Association, highlighted another point of concern with the bill. He said the authority to implement EPR programs that will financially affect businesses and residents should belong to elected officials.
"State employees, no matter how well intentioned they are, should not be given carte blanche authority to determine what products should be recycled and how those recycling programs should be financed," he told the committee.
He and others also pointed out that the state through legislation last year convened a task force that is researching methods to decrease the amount of consumer packaging that ends up as solid waste, whether through recycling, reuse or source reduction. Passing the bill that would allow for easier EPR implementation, Miller contended, would undercut the task force and leave it "with no useful purpose."
Submitted testimony in opposition also came in from Ameripen, WestRock, the American Forest & Paper Association, industry associations for retailers, grocers, manufacturers and more. Much of it brought up the free market disruptions that could result from the bill.
During the Feb. 22 committee hearing, one speaker after another testified against the proposal, to the point that Kennedy greeted the final speaker by quipping, "OK, so what's the problem with (HB) 7067?"