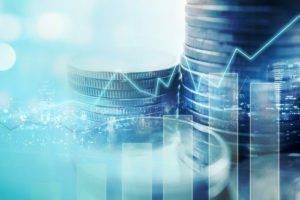 A nonprofit recycling operation in Minnesota has received nearly $10 million from the Closed Loop Fund and other investors.
The $9.9 million investment in Eureka Recycling comes from Closed Loop Fund, RSF Social Finance and Calvert Foundation. Closed Loop Fund, which aims to leverage brand-owner money to boost recycling across the U.S., contributed $2.2 million.
"We are thrilled to work with two experienced impact investors who are beginning to invest in recycling projects," said Bridget Croke from Closed Loop Fund.
Closed Loop Fund also recently reported on the success of another recycling company it funded: Lakeshore Recycling Systems, based in the Chicago area. A below-market-rate loan helped enable construction of a single-stream MRF. The facility has boosted Lakeshore Recycling Systems' throughput and profitability.
'Model for where industry needs to go'
The group of investors chose Eureka because of its achievements.
"They are best in class in their operations to create smart contracts, low contamination and high recycling rates that will both drive strong diversion … and be a model for where the recycling industry needs to go," Croke told Resource Recycling.
Eureka recently won contracts to handle recycling services for the cities of Minneapolis, St. Paul and Roseville, serving around 135,000 houses and multi-family units. The Minneapolis contract is for sorting only, and the St. Paul and Roseville contracts are for collection and sorting.
The Eureka single-stream MRF has a throughput of 80,000 tons per year. According to Lynn Hoffman, Eureka co-president, the residue rate is 5 percent and 90 percent of the material is sold in state.
Eureka will use the funding to enhance its MRF and collection fleet.
"We have purchased 18 new trucks that will allow us to move to a new collection system (carts and alley collection) in St. Paul," Hoffman said in an email. "The investments we've made in our MRF will help maintain the quality of our materials we market while increasing the speed that we can run single-stream [materials] through the facility."
It is rare to see a nonprofit MRF operator and hauler, but that is what drew the investors to Eureka. Croke described several reasons why Eureka is unique in the industry, including its mission to market commodities to best use — bottle-to-bottle glass instead of landfill cover, for example — and how it treats its employees. "They offer their employees better wages, benefits and full-time employment," Croke said.
Hoffman is also proud of Eureka's stance as a zero-waste organization.
"Our mission is to demonstrate that waste is preventable, not inevitable," Hoffman said. "Eureka's programs and services present real-world solutions to the social, environmental, economic and health problems caused by wasting. We believe in the power of sharing this model with our community as a critical first step in changing the systems that perpetuate waste."
Outlining Lakeshore success
In early 2016, Closed Loop Fund loaned Lakeshore Recycling Systems $1.5 million to help fund its $8.5 million Heartland single-stream MRF project. The project boosted throughputs from 20 tons per day to about 20 tons per hour, according to a project case study released by the Closed Loop Fund.
Before the MRF opened earlier this year in Forest View, Ill., just west of Chicago, Lakeshore Recycling Systems was paying to send material to other MRFs or the landfill because it lacked sortation capacity. Tip fees at other MRFs were approaching $50 per ton. Costs to tip at an area landfill were about $20 per ton and the price to tip at a transfer station was nearly $50 per ton.
Overall, disposal was costing Lakeshore million of dollars, totaling 20 percent or more of its cost of goods sold.
After the Heartland MRF opened, disposal costs have dropped and the company is experiencing a net operating profit of $50 per ton, according to information from Closed Loop Fund. That profit is the net of about $100 per ton in commodity sales revenue minus operating costs of $50 per ton (including residue disposal).
"Lakeshore … is proving recycling makes economic sense," Rob Kaplan, managing director of Closed Loop Partners, stated in a press release. "Their model is clearly creating a competitive advantage over the status quo in the industry."