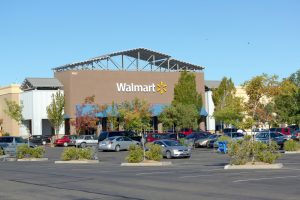 An interview with the leader of a major waste hauler and details on the demise of a mixed-waste facility are among the headlines that captured the attention of readers last month.
1 | Walmart says it's 'our job' to simplify recycling
An executive from the world's largest retailer says the company is aiming to give suppliers concrete details in its mission for more sustainable packaging – and recycling is playing a major role in that process.
2 | Details emerge on financial woes of Alabama mixed-waste effort
The manager of a shuttered mixed-waste processing facility in Montgomery, Ala. said depressed commodity prices and low waste volumes doomed the project. Additionally, bankruptcy filings outline millions owed to creditors.
3 | Q&A: Waste Management's CEO digs deep into the material stream
The leader of the country's largest hauler and processor of trash and recyclables gave the keynote address for the seventh annual Resource Recycling Conference. And following that address, we had further questions for the executive.
4 | The surprising factors that can stymie materials diversion
Even the most well-intentioned residents don't always recycle. According to a recent set of studies, the reason why may be more complicated than just laziness or a lack of access.
5 | Glass contamination and regulations collide in California
The closing of container-redemption centers across California has meant dirtier downstream loads of recovered glass. Regulators are now adding emergency regulations to ensure that increased contamination doesn't threaten the state's glass recycling industry.