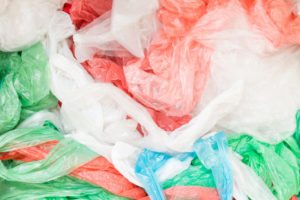 Haulers in one Colorado city could be allowed to charge more for collection services due to falling recycling revenues, and Seattle considers changes to its plastic bag ban.
Fort Collins, Colo.: Haulers in Fort Collins could soon be allowed to add a surcharge on customers' bills. According to the Coloradoan, the surcharge would help offset the effects of struggling recycling markets on the companies. The charge would be about $3 a month, if approved by the City Council. The Coloradoan report indicates haulers had been getting paid for material by the local processing facility until early 2015 – at that point, they had to start paying to drop off loads.
Seattle: The City Council in Washington state's largest city is considering some rule changes to its 2012 plastic bag ban. KING 5 reports the Council might impose rules on what color plastic bags exempt businesses can give out to customers. It's also considering an extension to the 5-cent charge for paper bags, which is set to expire in December.
Baltimore: A cigarette butt recycling program in one Baltimore neighborhood is being touted as a success. The Baltimore Sun reports 55,000 cigarette butts have been collected in the first six months of the program. The Waterfront Partnership of Baltimore plans to install more recycling receptacles in light of the success. The material goes to TerraCycle, a New Jersey-based company that specializes in handling hard-to-recycle materials.