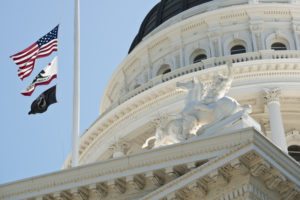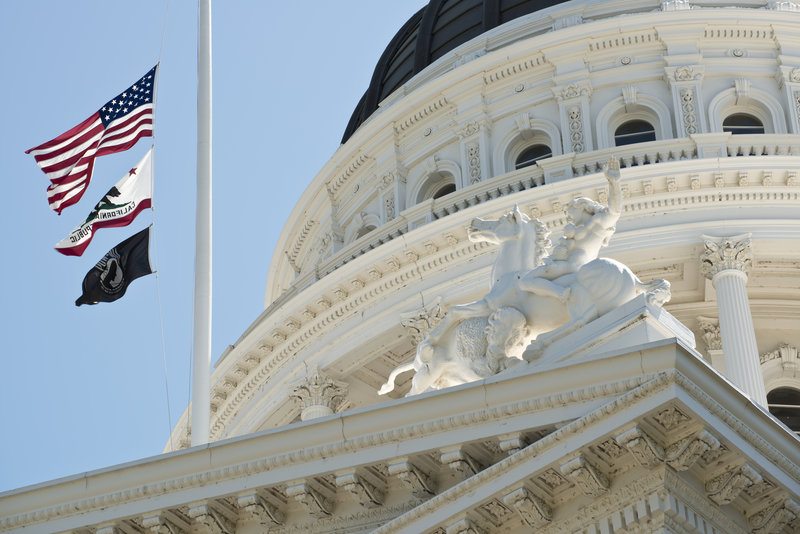 A California bill aims to stem the tide of beverage container redemption center closures in the Golden State. But it also threatens the entire container-recycling industry in the state if lawmakers fail to make reforms by next April.
Senate Bill 842, which passed the state Assembly on June 27 via a 75-0 vote, increases payments to redemption centers. Those outlets have closed in droves in recent months amid depressed scrap values and inadequate state subsidies.
But the legislation would also cut all state subsidies to redemption and recycling centers as of April 1, 2017, essentially establishing a fiscal cliff that forces lawmakers to address reforms in the deposit system before then.
Falling off the fiscal cliff would undoubtedly mean additional mass closures of redemption centers, constricting a supply of high-quality material for downstream PET reclaimers.
"That would have enormous implications for the recycling infrastructure in California," said Susan Collins, executive director of the Container Recycling Institute (CRI). "California probably has 10 different plastics reclaimers that are relying on this deposit material. Several of them have FDA [letters of non-objection] so that they can produce food-grade material."
Additionally, under state law, glass bottles made in California must include at least 35 percent recycled content. Redemption center closures could make it difficult for bottle makers to source the recycled content they need.
Redemption centers are an important piece of the collection system in California. About 88 percent of the state's deposit containers that are recycled are returned through redemption centers, feeding the recycling industry with about 1 million tons of glass, aluminum and plastic per year.
Just over half of redeemed containers are collected by traditional redemption centers not connected to supermarkets – most of the rest are redeemed by a dispersed network of smaller supermarket-connected centers. Both types of redemption centers have been experiencing closures.
The bill awaits possible approval from the Senate.
Current challenges
In California, residents pay a nickel deposit for smaller beverage containers and a dime deposit for larger ones. That money makes its way to the state Beverage Container Recycling Fund, which pays back the deposit on redeemed containers.
California Department of Resources Recycling and Recovery (CalRecycle) dips into the fund to subsidize the state's collection centers. It does this by paying them the estimated difference between the revenue they can get selling plastic and glass scrap and their processing costs (the state assumes aluminum's higher value covers its collection and recycling costs). Essentially, it aims to cover any losses and make the redemption centers financially whole.
But, in estimating payments, CalRecycle uses an old formula relying on 12-month scrap value averages, with a three-month lag time, so the numbers don't reflect the lower current scrap prices. CalRecycle is bound by statute to use the formula, so any change must come from the legislature.
CRI, a Culver City, Calif.-based nonprofit organization, has been quantifying the degree to which payments have fallen short of what they would have been if based on current market conditions. Since the start of the year, the shortfalls have totaled $6 million, or about $1 million a month, Collins said. Since 2012, payments have fallen short by more than $50 million. For PET, specifically, collectors are currently losing about $63 per ton.
The result has been closures. Since April 2015, the state has experienced a net loss of 476 redemption centers, or more than one-fifth of them. It now has about 1,777 redemption centers.
"We don't want to see that trend continue, because so many of those are occurring in places that are remote," Collins said. "Some of the more remote counties have exactly one redemption center for the entire county."
According to a CalRecycle spokesman, 363 redemption centers closed during the first half of the year. Of those, 118, or about one-third, were traditional redemption centers, and the rest were supermarket-connected centers.
Bill changes
SB 842 would bring a number of changes to the state's container redemption system, according to a legislative staff bill analysis. It increases redemption-center subsidy payments to higher levels, where they would remain through April 1, 2017.
The legislation also directs CalRecycle to base future payments on scrap values during the most recent available three-month period, as opposed to the earlier 12-month period.
The bill has several other components: It would give CalRecycle authority to provide supplemental payments to low-volume recycling centers, and it would allow CalRecycle to collect higher fees from beverage manufacturers.
Under the legislation, subsidies to redemption centers would cease on April 1, 2017, though deposit refunds would continue to be paid.
The last provision "provides nine months for the Legislature, the Administration, and stakeholders to negotiate comprehensive reform of the Beverage Container Recycling Program," according to the bill summary. The bill doesn't make clear what those reforms could be, but CalRecycle has expressed varying degrees of concern about the future solvency of the fund.
The impacts of going over the cliff would be less drastic for curbside collection programs. They'd still get to redeem deposits on the beverage containers they collect, but they'd lose subsidy payments. Curbside programs receive about $120 million a year from the state, with about two-thirds of that coming from redeeming deposits, Collins said.
CalRecycle representatives declined to comment on the pending legislation.
The California Grocers Association has come out in support of the bill.
"Specifically, the measure will provide reforms needed to maintain the status quo for recycling infrastructure and ensure all parties have incentive to reach final agreement on overall program modifications by April 1, 2017," according to a floor alert from the group.
Advocacy group Californians Against Waste also supports the bill. It recently emailed an alert to 500 recycling companies urging them to contact legislators and the governor's office to voice support for it.