For several years, lawmakers across the U.S. have been drafting policy to address concerns about ocean plastic. In Oregon, a key recycling labeling task force elected a representative from an ocean environmental group as vice chair.
Plastics Recycling Update talked with Anja Brandon, Ocean Conservancy's U.S. plastics policy analyst, to get her thoughts on being part of the new Oregon Truth in Labeling task force, a group with a unique regulatory role.
Brandon said when the opportunity to be on the task force came up, she "just jumped on it."
"It's the perfect opportunity to really develop some best practices in this regard of recyclability and labeling, which is something we absolutely grapple with at the federal level," she said. "It seemed like a great chance to help ensure an evidence-based approach using science and analytics."
Brandon has a Ph.D. in environmental engineering and science from Stanford University, where she studied plastic waste management and developed novel methods to break down common plastics. At the Ocean Conservancy, she works on plastic policy solutions at the state and federal levels. She was previously the AGU/AAAS Congressional Science Fellow for U.S. Senator Jeff Merkley, D-Ore.
She said the fellowship allowed her to "dive deep into the issue from a policy perspective" and she "fell in love with combining science and policy for a strong evidence-based movement."
The 12-person task force is part of Oregon's Plastic Pollution and Recycling Modernization Act, which was signed into law in August 2021. The task force's role is to research and evaluate misleading or confusing claims regarding recyclability. It includes members from the Legislative Assembly, local governments, producers and the recycling industry, including grocery store chain New Seasons, hauler and MRF operator Recology, The Recycling Partnership, AMERIPEN and the Oregon Refuse and Recycling Association.
Brandon is the only member of the task force representing an environmental advocacy group. She said she's excited the task force chose her to be vice chair and "have environmental advocacy elevated in the task force."
"Coming into the task force, once we're there we're really all equal and there to offer and share different perspectives," she said. "One of the reasons I suspect I was elected vice chair … is my focus and strong background in the technical and policy side."
Under the new law, the task force will present its initial report to the state by June 1. Brandon said the report will help the legislature decide what to do next.
"Oregon is very clearly interested in moving on this," she said. "They just passed this major recycling modernization and other states are certainly interested in this idea as well. I think really having a rigorous task for this task force, which is to evaluate what are best practices and offer some recommendations, is going to be really huge."
Some areas of focus will be making sure the public can clearly understand what labels are and making sure those labels are accurate.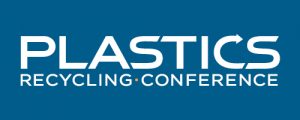 "If the label doesn't hold up or the symbol doesn't hold up, we're asking a ton of the consumer and not demanding better of the producers," she said. "We need to make sure that we have really accurate labels so that consumers are empowered to make decisions but also so producers have to own up to what the products they're making are. They can't hide behind a chasing arrow."
If the task force has time and capacity, Brandon said she'd love to evaluate other questions of labeling and consumer protection, like claims to be compostable, biodegradable, microwave safe or free of certain chemicals.
"We really do need a holistic approach to this issue. We need to make less plastic and reuse more," Brandon said. "This labeling piece is going to be critical in helping make sure we're able to reuse more of this plastic and have a recycling system that works." 
Brandon said she was pleased to see the state taking action. 
"One thing we know about the state legislature is they don't always have the staff or capacity to answer these big questions," she said, "so getting to bring in, with the stroke of a pen, the top experts in the state to help with these issues is huge."
A version of this story appeared in Resource Recycling on February 22.
More stories about legislation