Recently released industry data indicates that at least 1.3 billion pounds of post-consumer non-bottle rigid plastic were recovered for recycling in 2018, and as in previous years, the majority of non-bottle rigid plastic was purchased by U.S. and Canadian reclaimers. Increasingly, buyers are purchasing material segregated by resin, as opposed to mixed resin bales.
In 2018, 80 percent of non-bottle rigid plastic recovered for recycling was segregated by resin, compared with 77 percent in 2017. The segregated material is broken out into two categories: commercial source-separated/collected material, and material further separated into resin-specific bales by a processor after commingled collection or other other collection pathways.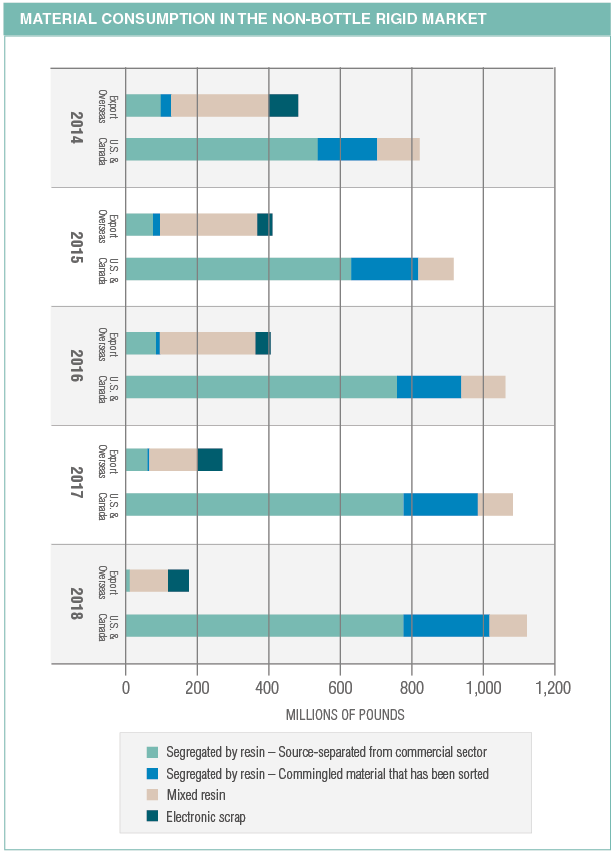 This story originally appeared in the Summer 2020 issue of Plastics Recycling Update. Subscribe today for access to all print content.