U.S. annual olefin recycling (or reclamation) capacity is less than 5% of U.S. virgin resin production, as indicated by the charts below. In other words, the recycling industry has billions of pounds of catching up to do, both in terms of growing collection and building new reclamation capacity.
The price of oil – often considered the "price maker" for virgin and post-consumer resin – is currently low and is projected to remain low. That means new capacity will be hard to justify financially; instead, it will need to be driven by environmental factors.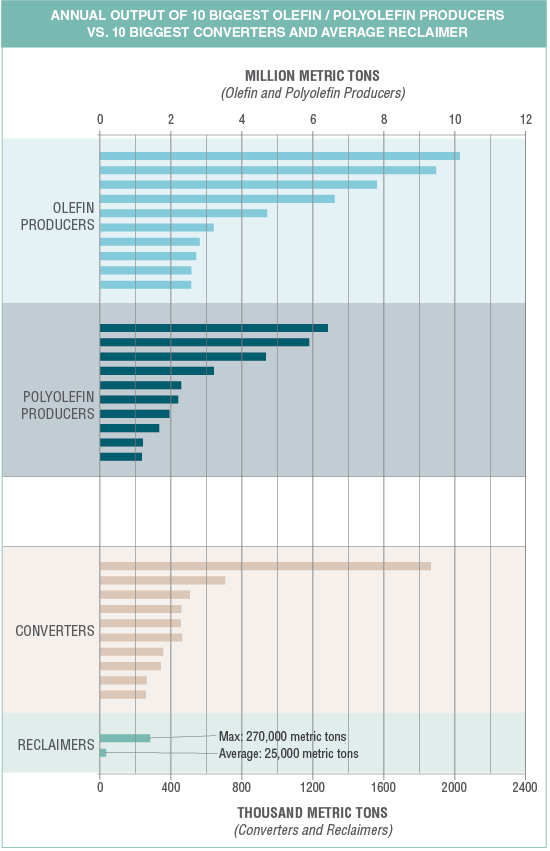 This month's Data Sort is produced by IHS Markit and MORE Recycling. For additional information, go to ihsmarkit.com and morerecycling.com.
This story originally appeared in the Fall 2019 issue of Plastics Recycling Update. Subscribe today for access to all print content.