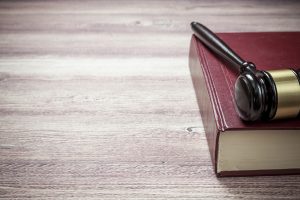 Optical sorting technology is at the center of a patent infringement lawsuit between equipment suppliers Green Machine and Machinex.
New Hampshire-headquartered Green Machine on April 24 filed a civil suit against Machinex Industries and Machinex Technologies, claiming the companies incorporated technology into optical sorting equipment in violation of a patent held by Green Machine. Machinex Industries and Machinex Technologies are part of the wider Quebec-based Machinex Group, which was not named in the suit.
The suit was filed in U.S. District Court for the Middle District of North Carolina. Machinex, which has its U.S. office in High Point, N.C., has not yet filed a response, but the company offered its take in an interview with Plastics Recycling Update.
The allegations relate to technology used in the Green Eye Optical Sorter, a Green Machine sorting system. The company claims Machinex is using the same features, despite Green Machine holding a patent to the technology. Although the disagreement has been going on for four years, it ramped up when Machinex introduced into the U.S. market an optical sorter that uses the technology in dispute, according to the lawsuit.
But Machinex told Plastics Recycling Update it holds license to a patent for the technology dating back before Green Machine's.
In addition to Machinex, the lawsuit names North Carolina MRF operator Curbside Management as a defendant. Green Machine claims that Curbside Management in 2018 decided not to purchase a Green Eye Optical Sorter and instead installed a Machinex system at its MRF. The lawsuit cites this as one of several examples of lost business due to the alleged patent infringement. Curbside Management has also not yet responded to the lawsuit.
Imaging technology at core
Green Machine noted that its Green Eye system includes hyperspectral imaging, which the company claims was previously not common in optical sorting systems. The industry standard before hyperspectral imaging was single dimension spectroscopy, according to the company, a technology that captures a limited array of colors.
Hyperspectral imaging, on the other hand, collects "discrete narrow spectra at every pixel in an image on a multi-dimensional spectral plane, collecting spectra tied to specific locations of each pixel," the company wrote. Essentially, the technology could identify materials "much faster and more accurately than traditional spectral systems," according to Green Machine.
This system was employed in the Green Eye sorting unit and proved popular among customers, Green Machine said, citing a spike in demand for these units across the recycling industry.
"That demand was due to the fact that customers finally had a solution that provided versatile, reliable and efficient sorting of a host of materials from typical mixed material streams," the company wrote. Customers appreciated the ability to more effectively sort black plastics, PVC and vinyl, all recyclable paper grades, and other material streams, according to the company.
According to the suit, it came as "little surprise" to Green Machine that competitors also began using hyperspectral imaging technology in their own equipment offerings.
"We're in the right and we feel very comfortable about it," said Chris Hawn, CEO of Machinex Technologies.
Green Machine on April 24, 2018 received a U.S. patent on the hyperspectral imaging system. The company applied for that patent in 2014. Green Machine previously applied for similar patents dating back to November 2008, giving the company priority over other patent applications for that period of time.
Green Machine also holds a Canadian patent on the technology, issued in 2013.
Ongoing dispute
In 2015, while Green Machine and Machinex were both exhibiting at Waste Expo, Green Machine founder John Green hand-delivered a letter to Machinex describing alleged patent infringement, according to the lawsuit. The lawsuit states that Machinex had just started selling a sorting system that used hyperspectral imaging. (Machinex told Plastics Recycling Update the company actually began selling the system several years earlier.)
Green Machine says it did not pursue the matter further at the time, because the company did not feel there was patent infringement in the U.S., only in Canada. The technology had not yet received a U.S. patent from Green Machine. However, according to the lawsuit, Green told Machinex "U.S. patents were being pursued and the issues would be revisited when those issued." The current lawsuit comes after the company received its U.S. patent last year.
But Machinex says it holds a patent that predates Green Machine's.
Chris Hawn, CEO of Machinex Technologies, told Plastics Recycling Update his company holds license to a hyperspectral imaging patent issued to Qinetiq, a U.K. technology company in 2008. That patent covers a system of sorting objects in a mixed waste stream using a hyperspectral sensor that can identify numerous ranges of light, identifying a wide variety of materials and allowing them to be sorted accurately.
That patent was first filed by the licensor in 2004 and was issued one week before Green Machine filed its first hyperspectral imaging patent application in 2008, according to patent records. The U.K. technology company patent is not referenced in Green Machine's lawsuit.
The lawsuit cites a patent held by Machinex for one specific component of its optical sorting system, but Green Machine claims that patent does not cover the entire system. Hawn explained that his company does indeed hold that patent, but that it is completely separate from the one Machinex has licensed for the hyperspectral system as a whole.
Overall, Hawn said, the lawsuit doesn't hold water.
"We're in the right and we feel very comfortable about it," he said in an interview.
Green Machine is asking for an undetermined amount of compensation for damages, to be decided in trial. The company is also asking that Machinex be required to deliver all products allegedly infringing the patent, for "destruction at plaintiffs' option."
Green Machine did not return a request for comment from Plastics Recycling Update.
A version of this story appeared in Resource Recycling on May 7.
Photo credit: Bragin Alexey/Shutterstock

More stories about courts/lawsuits