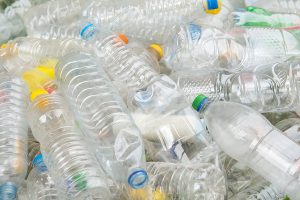 Now Plastics, a global film and aluminum foil supplier, is now offering packaging companies films made with post-consumer PET.
The Longmeadow, Mass.-based company has started providing films with post-consumer resin content ranging from 60 percent to 90 percent, according to a press release. They are available to converters and manufacturers in North America, Central America and Europe, said Netta E'dan-Harel, marketing director for Now Plastics.
According to Now Plastics, the recycled resins used in the films have passed U.S. Food and Drug Administration and European Union reviews for use in food packaging. The PET films provide moisture and gas barrier properties.
"Our high content PCR PET resin films can make an important contribution to the rapid transition to a circular economy for plastics in Europe," company CEO Larry Silverstein stated in the release.
Now Plastics sources its products from a number of manufacturers in a variety of locations, a strategy that helps mitigate current value fluctuations and political and other risks. E'dan-Harel said the company can't disclose the manufacturer of the RPET films to the media for competitive reasons but noted the supplier is both a reclaimer and film manufacturer.
Photo credit: srisakorn wonglakorn/Shutterstock
More stories about PET