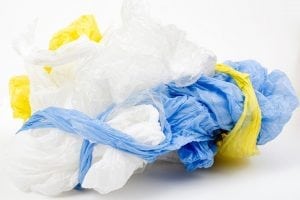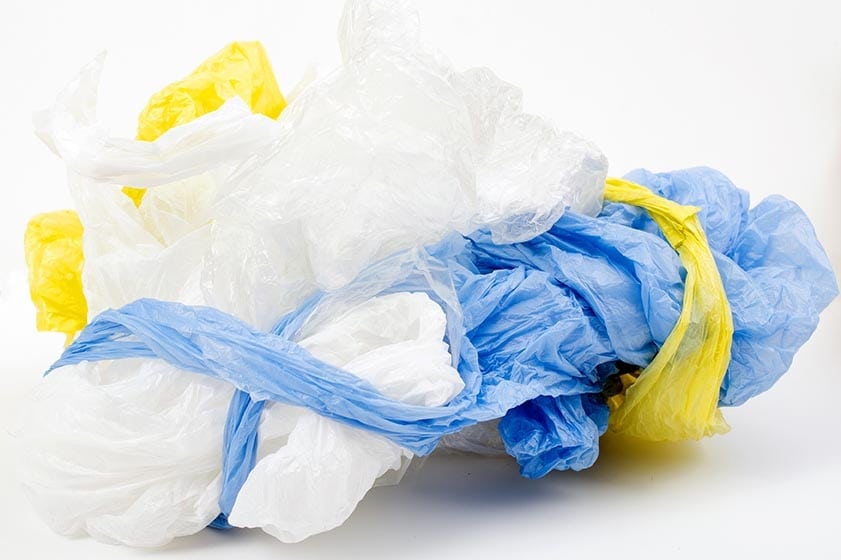 Policymakers and companies have taken recent action on single-use plastic bags. One major corporation's decision to phase out bags has been cited as evidence of changing retailer mindsets.
Major retailer phases out bags: On the corporate front, retail giant Kroger announced it will reduce and eventually eliminate the use of thin plastic bags across all its stores by 2025. Company leaders say Kroger, which operates more than 2,700 stores, will transition to providing thicker reusable bags instead. The initiative, which is part of an effort Kroger calls Zero Hunger | Zero Waste, will be first implemented in Kroger's QFC stores.
Legislators decline to ban or tax: In the Northeast, lawmakers recently turned down proposals that would either prohibit or disincentivize the use of single-use plastic bags. The Massachusetts legislature was split on whether to include a statewide bag ban in a recent environmental bond. Ultimately, the compromise bill they passed did not include the ban, according to WAMC public radio. Still, more than 80 municipalities in the state, including Boston, have banned single-use bags.
New Jersey Gov. Phil Murphy intends to veto a bill that would implement a five-cent fee on single-use plastic and paper bags provided to customers. Responses to the veto announcement were mixed, according to NJ.com. Some environmental advocates favored the fee as a step toward reducing bag usage, whereas others opposed the fee and wanted lawmakers to ban bags altogether. The state's Chamber of Commerce supported the veto, explaining that it provides "a clean slate to properly address recycling without harming the economy," according to the newspaper.
Flurry of activity in one state: Several communities in Oregon have taken action or initiated conversations to ban bags. Milwaukie will ban bags from retail stores beginning in March 2019, the capital city of Salem is moving forward on a ban proposal and Clatsop County has initiated a discussion among local officials on a potential ban. In Clatsop County, officials cited the Kroger decision as evidence bans are gaining steam and retailers are now less opposed to the concept.
Nationwide actions: Two governments in the Southern Hemisphere have taken steps toward bag bans. Chile has banned plastic bags, giving large businesses six months and small businesses two years to phase out bags. According to Canadian Plastics, the move was appealed by an industry association for industrial plastics, but a constitutional court upheld the ban.
Meanwhile, New Zealand has initiated a process that could ban bags across the country, according to CNBC. Lawmakers are soliciting public opinion on the proposal, which the country's prime minister said would "safeguard New Zealand's clean, green reputation." According to CNBC, the idea has been welcomed by major retailers including Countdown, a prominent supermarket chain that is voluntarily phasing out bags.
Photo credit: Joanna Dorota/Shutterstock
More stories about legislation