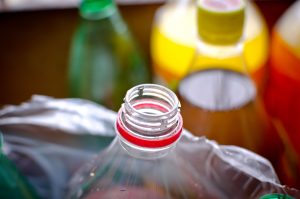 Leaders across the pond have announced they will roll out a deposit program covering certain plastic, glass and metal beverage containers.
Sky News broke the news Tuesday, reporting that the program in England is likely to be in place before the end of the current Parliament session.
"A deposit return scheme could be a game changer," said Michael Gove, the U.K.'s environment secretary, in an interview with Sky News.
Last fall, Gove solicited analysis on how a container deposit program could cut down on the volume of beverage containers entering the oceans as marine debris. After several weeks collecting opinions, a workgroup that included major brand owners such as Coca-Cola and Tesco, evaluated the information to advise lawmakers.
The group considered "advantages and disadvantages of different types of well-designed and well run deposit and reward and return schemes for drinks containers," according to the U.K's Department for Environment, Food & Rural Affairs.
The details of the program will be hammered out later this year, according to Sky News.
Specifics to be decided include the types of containers to be covered and the deposit amount. According to Sky News, there are also proposals to reward consumers for returning containers but without charging a deposit at time of sale.
The proposed English deposit program comes after other waste prevention efforts have been enacted in the country, including a consumer charge for single-use plastic bags and a ban on plastic microbeads.
"It has the potential to be a massive alteration in the way in which we recycle," Gove said, adding that it's only "one part of a broader set of things that we want to do."
Photo credit: Emilija Miljkovic/Shutterstock
More stories about Europe