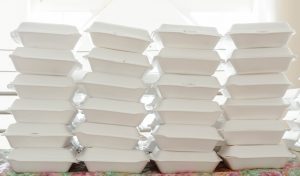 City leaders have voted to prohibit Baltimore restaurants from providing expanded polystyrene foodservice items.
The Baltimore City Council on March 12 voted to approve an ordinance banning foam cups, plates, bowls, trays, clamshells and similar items starting 18 months after the law is enacted. The Baltimore Sun reported that Mayor Catherine Pugh, whose signature is needed to enact the law, supports it because it gives businesses a year and a half to comply.
If enacted, Baltimore, a city of 620,000 people, becomes just the latest jurisdiction in the region to pass a foam ban. Washington, D.C. and two Maryland counties abutting Washington, Montgomery and Prince George's counties, have already imposed bans.
Photo credit: wk1003mike/Shutterstock
More stories about PS