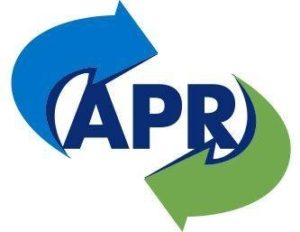 The Association of Plastic Recyclers will explore high-interest topics during its 2018 webinars, including California's packaging regulations, a project to pinpoint plastics that fall through the cracks, sustainable materials management's relationship to recycling and more.
The following are the 2018 webinar dates and titles:
March 27:

EU and CA Packaging Regulations: What do They Mean for Plastics Recycling?

April 17:

APR Sorting Potential Protocols: Identifying Packages that Get Lost in the Recycling Process.

May 22:

The APR Recycling Demand Champion Campaign: Proactively Building Demand for Recycled Plastics

June 26:

Sustainable Materials Management: A Complement or a Barrier to Recycling?

Aug. 21:

Life Cycle Inventory Analysis: The First Inventory to Include Recycled PET, HDPE and PP.

Sept. 25:

Plastic Sorting Best Management Practices: Resources for MRFs, Municipalities & Reclaimers.
All webinars begin at 1 p.m. Eastern time on Tuesdays.
Details and registration for the webinars are available on APR's website.
More stories about industry groups