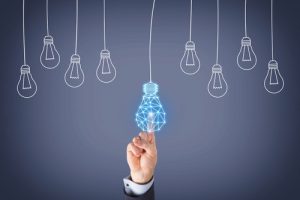 Companies around the world are working to develop recyclable multi-layer packaging, and some of it is now appearing on store shelves.
'Meating' a recyclability goal: Packaging producers recently developed a recyclable monolayer package to hold ground beef for the U.K. retailer Co-op. According to Packaging News, Krehalon and Dunbia worked together to replace Co-op's PE/APET package with a mono-APET design. The new package is helping the grocery chain meet its goal to ensure 80 percent of its packaging is easy to recycle by 2020.
PE oil pouch: An India-based seller of cooking oils will overhaul its flexible packaging to ensure it's recyclable. Adani Wilmar, which sources nearly 300 metric tons of plastic film per month to make oil pouches, will begin using an all-PE formulation. The government of India has certified that the co-extruded multi-layer film can be recycled, according to a press release.
Bottles and film barrier layer: Two North American companies have introduced a barrier polyester for use in PET bottles and films, according to Plastics Technology. Chemical company Solvay Specialty Polymers developed what's called the Verian HBP, which it says is based on polyglycolide chemistry and is recyclable. Molding equipment company Husky Injection Molding Systems created three-layer bottle preforms using Verian HBP in the middle layer.
Replacement for PET/PE laminate: Global packaging company Mondi has developed a fully recyclable plastic laminate called BarrierPack Recyclable, Recycling International reports. The material is made up of two layers of PE film. Testing by Dutch company CeDo Recycling, BarrierPack is stronger, lighter and stiffer than PET and PE laminate.
Photo credit: turgaygundogdu/Shutterstock
To receive the latest news and analysis about plastics recycling technologies, sign up now for our free monthly Plastics Recycling Update: Technology Edition e-newsletter.