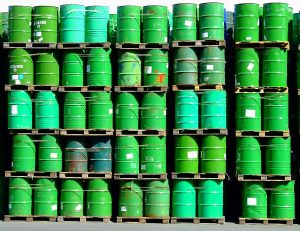 We're planning to go to Mars. Not tomorrow, but someday. Hopefully soon.
We're also planning to create a circular economy down here on Earth, in which materials such as plastics are reused over and over. Again, not tomorrow, but hopefully soon.
In terms of getting to Mars, we first learned how to get to space. Then we graduated to manned flights, landed people on the moon and built an orbiting home in space. Next stop: the Red Planet.
Similarly, in the progression toward a circular system for plastics, we first learned how to collect and physically recycle plastics, then how to extract their stored BTUs for energy, and then how to turn them into various fuels.
The next goal is to chemically recycle plastics. In this stage, we'd be converting used plastics (polymers) into their chemical monomers to remake polymers. This technology at scale would allow society to use materials over and over again. The idea is that once a plastic molecule is in play, it remains in play. We never have to throw it away.
But just like going to Mars, we're not quite there yet. There are steps we must take to achieve this circular vision. Specifically, we must strengthen our nascent abilities to turn plastics into fuels and industrial products. Plastics-to-fuel viability represents a stepping-stone – or a launchpad, if you will – that can move the industry closer to chemically recycling plastics.
A complement to existing options
Plastics-to-fuel (PTF) is a catchall term encompassing technology that converts used plastics into numerous products such as crude oil, diesel fuel, petrochemicals and monomers, as well as industrial products such as waxes and lubricants.
Numerous companies are scaling up operations to handle the significant amount of used plastics that are not recycled or used to produce power in waste-to-energy facilities. PTF is a complement to the existing mechanical recycling of bottles, containers, film, caps and lids, and other plastics.
The promise of PTF is immense. According to the Earth Engineering Center at Columbia University, if all the non-recycled plastics in the U.S. were converted to oil, we could create enough fuel to power 9 million cars each year.
Further, an economic analysis released by the American Chemistry Council in 2014 determined that by tapping the potential of non-recycled plastics, the U.S. could support hundreds of PTF facilities and generate tens of thousands of jobs, resulting in billions of dollars of economic output (the fluctuating price of oil could impact these figures).
Just like going to Mars, it will take a series of incremental steps to achieve our circular economy visions. Specifically, we must strengthen our nascent abilities to turn plastics into fuels and industrial products.
From an environmental standpoint, the advantages are striking as well. Making diesel fuel from non-recycled plastics results in significant energy and environmental advantages, according to a 2017 study from Argonne National Laboratory of the U.S. Department of Energy. The Argonne research determined that compared with diesel made from conventional methods, the use of PTF would reduce greenhouse gas emissions by 14 percent, cut water consumption by 58 percent and decrease energy use by a whopping 96 percent.
And emissions from this technology are likely to be very low – a recent study by Good Company, prepared for the American Chemistry Council, found emissions from PTF operations to be much lower than the surveyed emissions profiles from other industries, such as food processing and auto manufacturing. PTF facilities also demonstrated emissions lower than institutional buildings, such as hospitals and universities.
It's worth noting that PTF technologies may actually be even more well-suited to the developing world, where waste management and energy systems often are rudimentary. Siting a typical facility in developing areas could generate jobs for the local economy while producing valuable products. Meanwhile, the process would help prevent waste from escaping into the surrounding environment, local rivers and, eventually, oceans.
The path to chemical recycling
Many of the same companies that are established in the PTF business are also positioning to chemically recycle plastics. While PTF is growing, it has not reached its potential due to many factors, including outdated regulations that treat PTF facilities like waste disposal sites; a lack of consistent and high quality supplies of used plastics; abundant options for low-cost energy, including oil; and the high costs associated with investing in new technologies and building facilities.
That last point warrants further discussion. Various players in the PTF field have spent millions of dollars researching and commercializing these technologies. These companies include early movers such as Agilyx, Renewlogy, RES Polyflow and Vadxx, among others.
Those businesses have been cheered on by brand companies, major retailers, NGOs, government entities and plastics makers. To be successful, PTF operators must rely on this broad stakeholder support to make sure that supplies of raw materials (used plastics) are available, demand for PTF end products is robust, and public policy is responsible and supportive.
All industry stakeholders are looking for higher and better uses for non-recycled plastics, instead of seeing them end up in landfills or oceans. Pullback in stakeholder support could significantly slow progress in realizing the benefits of both PTF and chemical recycling solutions. Pullback also could reverberate into consumer-facing company boardrooms because neglecting PTF would hamper corporate goals in sustainability.
As PTF facilities scale up, they of course are focused on creating product streams with the lowest barrier to entry and secure markets. Today that typically means diesel and gasoline fuels, naphtha, intermediate crude oil, and related products such as waxes. Given present access to supplies of used mixed plastics, making fuels and industrial products makes the most economic sense.
Once fully established, PTF facilities will aim to use their technology platforms to develop processes that turn non-recycled mixed plastics into feedstocks that can be turned back into plastics.
Surmountable hurdles
For the businesses currently engaged in PTF to keep moving forward and creating new technological pathways in plastics recovery, they will need to overcome significant but surmountable hurdles. And stakeholders can help out in the process.
First, steps need to be taken on sortation. Converting polymers into monomers currently requires a fairly pure and affordable supply of multiple types of plastics, likely requiring new sortation techniques. This is a potentially expensive endeavor.
In addition, current technology allows samples that contain just one type of polymer to be converted to monomers. A widely sought process would be one that can convert mixed plastics into usable monomers, which potentially could absorb any and all non-recycled used plastics.
Another key step is market development. Demand for plastics made from these chemically recycled plastics would need to be established. Does that market exist? How important is the use of recycled content to consumer-facing companies' sustainability goals?
To be successful, PTF operators must rely on this broad stakeholder support to make sure that supplies of raw materials (used plastics) are available, demand for PTF end products is robust, and public policy is responsible and supportive.
Logistics presents another area full of questions. Does it make economic sense to ship the converted monomers across the country to make plastics? Today's plastics supply chains have been developed over decades. It will not be possible to create this new chain overnight. We're talking about eventually moving massive amounts of used materials and chemicals all over the country and maybe the world. Until PTF facilities are more established and widespread, it's prudent to continue making locally desirable fuels and industrial products that make economic sense both today and tomorrow.
As the idea of chemical recycling continues to gain traction, consumer-facing companies (and their often noisy antagonists) need to have patience with the process and not overlook the benefits of PTF and the important role the sector plays in helping society move the needle on plastics that are not currently being mechanically recycled. Success in PTF – and then chemical recycling – will depend on a whole host of forces: supply, demand, economic viability, logistics, community needs, workforce labor, regulations, environmental impacts and more. Collaboration in these realms can help us build a solid foundation for PTF, and that established infrastructure can then translate to support for emerging areas of innovation.
Along similar lines, it's important to remember that plastics can be chemically converted into multiple products, not just monomers, most of which can be reused in countless markets. The choice of which products to make from chemically recycled plastics should be made by the "whole host of forces" – with an eye toward the circular vision. All stakeholders must balance their long-term vision with real world needs and not let the perfect be the enemy of the good.
Again, these hurdles are surmountable. They just require time, investment and patience. Some of us can work on increasing logistics efficiencies, others can contribute to creating cleaner recycling streams, others can create markets for end products, and so on.
Path forward
Once today's PTF facilities are established and commercially humming along, they will multiply and spread. During this transition, innovations in collection, sorting, processing and marketing will follow as demand for these materials grows and as circularity moves beyond the notion it is today to a commonplace, economic reality.
For now, all of us in the plastics value chains – and especially consumer-facing companies that will be key to market development for chemically recycled plastics – should continue to engage in and recognize the potential of PTF facilities and technologies. We have to understand that markets, logistics and products must evolve over time as PTF companies mature and respond to the marketplace. There is no magic wand to wave and make that happen in a hurry, so we must avoid hasty decisions that harm existing recycling and PTF efforts.
Sure, we all want to get to Mars. And we want a circular system that maximizes the sustainability benefits of plastics and other materials. We just need to take the prudent steps necessary to get there.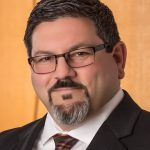 Rick Wagner is sustainability manager at Chevron Phillips Chemical Company LP (cpchem.com) and has been with the company for 26 years. He is also vice chair of the American Chemistry Council's Flexible Film Recycling Group and founder of the Plastics Industry Association's New End Market Opportunity for Recycled Film team. He can be contacted at [email protected].
The views and opinions expressed are those of the author and do not imply endorsement by Resource Recycling, Inc. If you have a subject you wish to cover in an op-ed, please send a short proposal to [email protected] for consideration.
Top photo credit: Sergio Russo