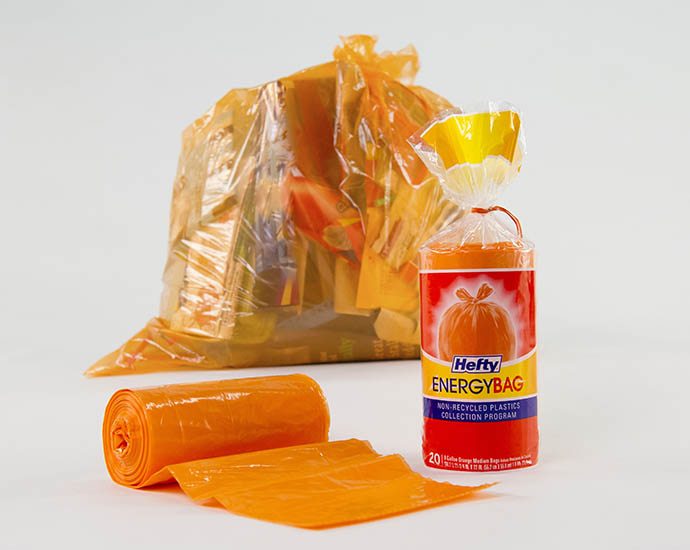 Two midsize jurisdictions are joining a program that collects plastics not currently accepted for recycling and sends them to energy recovery facilities. However, an environmental group is speaking out against the development.
The Hefty EnergyBag program will roll out in Boise, Idaho and Cobb County, Ga. this year. The local governments in those areas are receiving assistance from Dow Packaging and Specialty Plastics, as well as Keep America Beautiful, in the form of $50,000 grants for each community.
The program sets up a recovery system for a range of plastic items, including multilayer bags and films, foam polystyrene goods and other packaging. It is focused on materials that are not accepted for regular recycling in a given municipal program. The EnergyBag program collects these plastics in bags that residents place on the curb.
The bags are typically collected alongside other recyclables and then separated from the wider recycling stream at materials recovery facilities.
According to Dow, the collected materials are then sent to facilities "utilizing advanced non-combustion conversion technologies which can generate a liquid fuel, such as diesel."
A Dow release noted Cobb County and Boise will implement the program while "collaborating with key local groups including a materials recovery facility, hauler, end market user and a local brand owner/sponsor." This spectrum of stakeholders will be "vital" to the program's success, Dow stated.
Cobb County has a population of about 740,000, and Boise totals roughly 223,000 residents.
The energy recovery initiative has drawn criticism from environmental groups such as Gaia, an anti-incineration group, which has accused the program of "greenwashing." Meanwhile, the National Recycling Coalition has stated the program does not fit the definition of recycling.
MRF and group express concerns
Gaia quickly condemned the expansion into two new communities. In a press release, the group voiced concern that the program could confuse residents about what's accepted in curbside recycling programs, and could increase contamination.
"Recyclers face increasing challenges to ensure that materials collected are properly sorted, thanks to the proliferation of non-recyclable packaging that can contaminate our bales and break our machinery," said Lynn Hoffman of Eureka Recycling, a Minneapolis materials recovery facility, in the Gaia release. "Especially given China's [imports] ban, all efforts must be put into not creating confusion for residents about what can and cannot be put in the recycling bin. By encouraging residents to collect non-recyclables along with their regular recycling for pick-up, the Hefty EnergyBag program is blurring the line, and jeopardizing community trust that what is collected will be recycled and used in a new product."
EnergyBag first launched as pilot project in 2014 in Citrus Heights, Calif. Then, in September 2016, the program rolled out its first full-scale program, collecting plastic in Omaha, Neb. and sending it to a cement factory to be burned for energy. The Nebraska program has diverted 11 tons of plastic in the past year, which Dow says is equivalent to 8.6 million snack-sized chip bags.
Boise and Cobb County were chosen based on a host of criteria, including number of households, availability of recycling carts, as well as "accessibility of a suitable end market outlet that will turn the plastics collected into an alternative energy resource."
In the release, Dow said the program will complement existing plastics recycling infrastructure in the communities. In the release, a city of Boise representative said the initiative "provides an important tool in managing our post-consumer plastics responsibly."
The new effort comes just days after Boise and its surrounding Ada County, Idaho announced current and upcoming changes to rules about which plastics can be recycled in their recycling programs due to China's import restrictions.
More stories about challenging materials